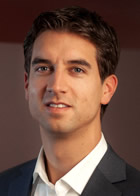 Business Model Innovatie
---
Technieken om uw huidig business model te verbeteren en innoveren
29 November 2012 (14-21u)
Locatie:
Golden Tulip Brussels Airport
(Diegem)
Gepresenteerd
in het Nederlands
door
Prijs:
640 EUR
(excl. 21% BTW)
Registreer NU » This event is history, please check out the List of Upcoming Seminars, or send us an email
Check out our related in-house workshops:
Leerdoelen
Elke deelnemer ontvangt
dit boek GRATIS:
Business Model Generation: A Handbook for Visionaries, Game Changers, and Challengers
Over deze workshop
In de huidige markt wordt de wendbaarheid van een organisatie steeds belangrijker. Waarom is de ene organisatie succesvoller dan de andere ? Vaak zit het verschil in de strategie, en hoe deze vertaald wordt in business modellen. Met een gestructureerde aanpak voor business model management kunt u leren van de meest succesvolle organisaties, en uit hun model nuttige elementen en ideeën halen voor uw business. Tijdens deze masterclass leert u een nieuw business model te ontwikkelen.
Deze masterclass is gebaseerd op het Business Model Canvas, zoals beschreven in het boek "Business Model Generation" van Alexander Osterwalder en Yves Pigneur, dat u gratis krijgt bij uw deelname. Dit boek bevat een duidelijke definitie van een business model: "a business model describes the rationale of how an organisation creates, delivers and captures value". Het Business Model Canvas is een denkinstrument dat u helpt om business modellen te beschrijven, analyseren en communiceren op een gestructureerde wijze. Deze de-facto standaard voor business modellering wordt gebruikt door toonaangevende bedrijven wereldwijd.
Snelle marktwijzigingen, nieuwe technologieën en grote kostenbesparingen vereisen meer dan een verandering van processen en systemen. U moet nieuwe manieren van zakendoen, nieuwe visies op de markt en nieuwe inkomstenbronnen zoeken en onderzoeken. Inspireer en wordt geïnspireerd, leer uit voorbeelden en denk out-of-the-box over mogelijke nieuwe business modellen.
Technieken zoals Blue Ocean, Balanced Score Card, SWOT-analysis en Porter's Diamond, helpen bij het plannen en analyseren van uw strategie. Anderzijds gebruiken organisaties ook ontwerp- en implementatiemethoden voor enterprise architectuur (bv. TOGAF, ArchiMate), Business Process Management (bv. BPMN, Business Process Engineering) en Project- of Portfolio Management (bv. MSP, Prince2). Business Model Management overbrugt de kloof tussen strategie en uitvoering door het ontwerpen van meerdere alternatieve businessmodellen, het testen van deze modellen op basis van scenario's, en het opzetten van een gestructureerde roadmap voor implementatie. Validatie van deze modellen door relevante stakeholders is de sleutel in het business model proces.
Deze aanpak voor Business Model Management verbindt strategische technieken, via business model technieken met implementatietechnieken. Zowel profit als non-profit organisaties kunnen voordeel halen uit deze business model aanpak. Het helpt u te concentreren op uw sterktes, en uw zwaktes aan te pakken. Waar wordt echt waarde toegevoegd voor klanten, hoe brengt u uw product of dienst bij de klant ? Een sterk en innovatief business model is een competitief voordeel voor uw bedrijf en biedt u een solide basis voor de toekomst.
Deze masterclass leert u een business model te beschrijven, de juiste stakeholders te ontdekken, innovatietechnieken en patterns te gebruiken, en nieuwe ideeën te communiceren. Deze workshop wordt geïllustreerd met vele voorbeelden. Een goed Business Model is een waardevolle investering maar moet regelmatig herbekeken worden, dus Business Model Management is essentieel tijdens de levensduur van een bedrijf ! Onze spreker Remco Blom en het bedrijf BiZZdesign hebben dan ook als missie "Het bouwen van sterke organisaties, met business modellen, enterprise architectuur en business process management.
Waarom deelnemen aan deze masterclass ?
Tijdens deze masterclass, leert u o.a.:
Hoe beschrijft u een business model?
Hoe ziet uw huidig business model er uit ?
Welke elementen maken bedrijven meer succesvol dan andere ?
Hoe innoveert u een business model ?
Welke business modellen optimaliseren groei ?
Hoe presteert een business model in verschillende marktscenario's ?
Hoe implementeert u een nieuw business model
Deze masterclass wordt georganiseerd in samenwerking met

.
Voor wie is deze masterclass bestemd ?
Deze masterclass is vooral nuttig voor wie betrokken is bij het overbruggen van de kloof tussen strategie en implementatie. Dit omvat, maar is niet beperkt tot ondernemers, business development managers, innovation managers, business managers, business analysten, projectleiders, requirements engineers, consultants, enz.
Waar vindt u meer informatie over Business Model Generation, Business Model Management en Business Modelling ?
Volledig Programma
13.30u - 14.00u
Registratie, koffie/thee en croissants
14.00u
Start van deze masterclass
Elke deelnemer ontvangt
dit boek GRATIS:
Business Model Generation: A Handbook for Visionaries, Game Changers, and Challengers
14.00u - 18.00u
Het Wat, Waarom en Hoe van Business Model Management en het Business Model Canvas
Waarom is een business model essentieel ?
Wat is een business model ?
Elementen van een business model

Het Business Model Canvas en andere technieken

Uw eigen business model
18.45u-20.45u
Uw huidig Business Model Verbeteren en Innoveren
Wat kan u leren van andere business modellen ?
Patterns
Business model innovatie
Het Business model proces van strategie tot implementatie
Uw eigen nieuw business model
21.00u
Einde van deze masterclass
Deze masterclass wordt georganiseerd in samenwerking met

.
Sprekers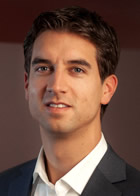 Remco Blom is Senior Consultant bij BiZZdesign. Na zijn studie bedrijfskunde aan de Radboud Universiteit Nijmegen (specialisatie in Organisatie, Ontwikkeling en Design), werkte hij in de vakgebieden Business Process Management, Enterprise Architectuur, Change Management en Business Development. Modellen, ontwerp en verandering hebben altijd deel uitgemaakt van zijn werk.
Als consultant helpt hij nationale en internationale organisaties in diverse sectoren zoals media, onderwijs, (semi-)overheid en financiële dienstverlening om hun bedrijfsmodellen opnieuw uit te vinden en alternatieve paden te bewandelen. Ook de weg naar implementatie met een verbeterde architectuur en meer agile processen is een deel van zijn opdrachten. In zijn werk als consultant en trainer in Business Model Management zet hij altijd communicatie op de eerste plaats. Uiteraard kan u Remco ook volgen op twitter.
Questions about this ? Interested but you can't attend ? Send us an email !