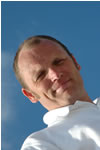 Pragmatisch Ontwikkelen met .NET
---
Best Practices, Patterns en principes in .NET
15 September 2004 (14-21)
Locatie:
Business Faculty Brussel
(Neder-over-Heembeek)
Gepresenteerd
in het Nederlands
door
Prijs:
480 EUR
(excl. 21% BTW) This event is history, please check out the List of Upcoming Seminars, or send us an email
Check out our related in-house workshops:
Leerdoelen
Waarom dit seminar?
Microsoft .NET is de snelst opkomende ontwikkelarchitectuur van dit moment en voor de komende jaren. Gartner schat dat in 2005 circa 40% van alle projecten wordt uitgevoerd met .NET. Sander Hoogendoorn heeft, als partner bij Ordina, vanaf het prilste begin kennis en ervaring opgebouwd met deze technologie.
Zo zijn de allereerste .NET-projecten in Nederland uitgevoerd volgens Smart, de door hem ontwikkelde moderne systeemontwikkel-methode van Ordina. Deze kennis en ervaring betaalt zich terug in dit eendaagse seminar, waarin Sander een brede collectie aan principes, patronen en best practices heeft verzameld.
Het seminar is doorspekt met design patterns, onder andere van Gamma en Fowler en uit Sanders boek "Pragmatisch modelleren met UML". Uiteraard kent het seminar veel demo's en praktijkvoorbeelden in code uit bestaande applicaties.
Voor wie is dit seminar bestemd ?
Software-architecten, designers, senior developers en framework developers zullen veel inspiratie halen uit dit seminar. Het gaat niet over de technologie van .NET, maar over hoe .NET pragmatisch is in te zetten in uw projecten. Het seminar biedt talrijke ideëen die uw eigen organisatie kan aanwenden en die leiden tot het effectiever, cleaner en productiever ontwikkelen van (web)applicaties.
Sander Hoogendoorn besteedt tijdens dit eendaagse seminar onder andere aandacht aan:
requirements en use cases,
het generiek opzetten van een applicatiearchitectuur,
web user interfaces,
het gebruik van user controls,
het implementeren van use cases,
het organiseren van bedrijfslogica,
de relatie tussen bedrijfslogica en de database
het inrichten van namespaces.
Volledig Programma
13.30h - 14.00h
Registratie en ontvangst van de deelnemers met koffie/thee
14.00h
Begin van dit seminarie
1. Requirements en use cases
Modelleren met UML.
Wat zijn use cases?
Hoe stel ik use cases op?
Use cases als eenheid van werk in projecten
2. Applicatiearchitectuur
N-tier applicatiearchitecturen.
Een voorbeeld n-tier applicatiearchitectuur, aandacht voor

De user interface.
Use cases en tasks. Hoe realiseer ik use cases?
Business classes en factories. Hoe organiseer ik mijn bedrijfslogica?
Data classes en databases. Hoe onsluit ik de database?

Stappenplannen en scenario's voor een applicatiearchitectuur in .NET
3. Effectief ontwikkelen van de user interface
Hoe ontwikkel ik generieke UserControls? Generieke menu's. Singles en Lists.
Hoe vermijd ik URL's in mijn code? Het gebruiken van page controllers.
Request routeren met het router pattern.
Hoe bind ik DataSets pragmatisch aan Controls en DataGrids? Het plugin patroon.
Hoe vind ik Controls op Pages of UserControls? Het visitor patroon.
Hoe stijl ik mijn Pages zonder coderen? Dynamisch opmaken met stylesheets.
4. Use cases realiseren
Application controllers. Use cases effectief ontwikkelen als tasks.
Wat is het task pattern? Het template method patroon.
Wat zijn de verantwoordelijkheden van tasks?
Kan ik mijn use cases hergebruiken? Task factories en generieke tasks.
5. Business classes
Waar laat ik mijn bedrijfslogica? Een introductie in business classes.
Wat zijn de vigerende patronen voor het ontwikkelen van business classes?
Domain model en table module.
Het SMART factory pattern. Effectieve business classes.
Static factories en business classes. Hoe werken ze samen? Template method revisited.
Hoe komen business classes aan hun gegevens? Het identity pattern.
6. Data classes en de database
DataSets. Transportmiddel voor data.
Hoe genereer ik mijn primary keys? Object identifiers, mechanismen en Guid's.
Zinvolle uitbreidingen van datasets. DataTables, Dataviews en Datarows.
Hoe realiseer ik data classes? Welke verantwoordelijkheden kennen data classes?
Het Query pattern. Een utility voor SQL statements.
Het StoredProcedure pattern. Een utility voor stored procedures.
Hoe maak ik dynamisch verbinding met de databases.
Kan ik updates uitvoeren zonder code te ontwikkelen?
7. Namespaces organiseren
Hoe verhouden mijn applicatiearchitectuur en mijn namespaces zich tot elkaar?
Namespaces en hun afhankelijkheden.
Toepasbare metrics voor het organiseren van namespaces.
Hoe vermijd ik circulaire afhankelijkheden tussen namespaces?
8. Afsluiting en samenvatting
21.00u
Einde van dit seminarie
Sprekers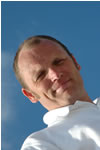 In zijn rol als Principal Technology Officer bij Capgemini houdt Sander Hoogendoorn zich bezig met de innovatie van software development. Sander is erkend global thought leader op het vlak van agile development bij Capgemini. Daarbij is hij onder meer verantwoordelijk voor Capgemini's agile ontwikkelplatform, dat het Accelerated Delivery Platform (ADP) wordt genoemd.
Sander's expertise loopt van (agile and non-agile) software ontwikkelmethodieken, software architectuur, design patterns, modelering, UML, model driven software development, .NET, Java en tools. Hij coacht organisaties en projecten, en heeft talloze artikelen en columns gepubliceerd in internationale magazines, zoals OBJECTSpectrum (in Duitsland), International Developer (in Australië), Software Release Magazine. Daarnaast heeft Sander boeken geschreven over UML en over agile software development. Sander is ook een veelgevraagd spreker op nationale en international conferenties, zoals OOP, JAOO, SET, Javapolis, TDWI en DevDays. Sander verzorgt ook nog seminars en workshops over UML, .NET, software-architectuur, design patterns, en agile development zowel in Nederland als in België.
Het Accelerated Delivery Platform (ADP) stelt Capgemini en haar klanten in staat systeemontwikkelprojecten te vernellen en industrialiseren, gebruikmakend van de katalysatoren die het platform biedt, zoals de Smart lifecycle, het gebruik van smart use cases, pragmatische schattingstechnieken gebaseerd op smart use cases, agile dashboarding en burn charts om de voortgang van projceten te bewaken, model driven development, codegeneratie, frameworks en krachtige testtechnieken. Technieken en tools uit het platform worden geadopteerd door een snelgroeiend aantal grote en kleinere organisaties. Het ADP is gebruikt in diverse typen projecten, waaronder .NET, Java, Sharepoint, en meer recent zelfs in SAP implementaties and business intelligence.
Sander's blog: http://sanderhoogendoorn.com/blog

Questions about this ? Interested but you can't attend ? Send us an email !