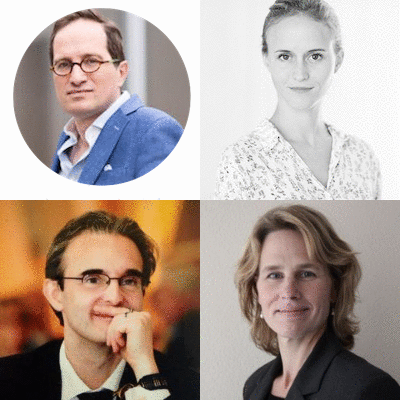 3rd Brussels Digital Workplace Conference (Fully Online)
---
Register Now » This event is history, please check out the NEXT SESSION
Check out these related open workshops:
Check out our related in-house workshops:
Learning Objectives

The "Brussels Digital Workplace Conference" is a joint venture between IT Works and ValueIntranet. This one-day conference, now in its 3rd edition, is Belgium's largest conference dedicated to intranets, digital workplaces and the future of work.
This one-day conference targets managers and practitioners from Internal Communications, IT and HR, the key stakeholders of the digital workplace. This year and this year's conference is special in many ways. Because of the covid-19 uncertainty and the unfinished hotel renovations, we had to pivot this to a fully online event.

We are using the event platform app Whova to drive engagement and interaction between attendees, to discuss related topics in the community board, to build your personalised agenda, and to increase brand awareness for our exhibitors via their 24/7, global virtual booths. Whova will be our central location for attendees, speakers and sponsors to check the timetable, virtual sessions, engage with others, and visit the virtual booths.
After the conference, livestream recordings will be made available to our attendees.
This conference covers these and many other topics:
Latest trends in intranets and digital workplaces
Digital Employee Experience (DEX): how to reach all employees with a user-friendly solution
How to ensure user adoption and governance of your digital workplace and of specific tools like Microsoft Teams or Facebook Workplace
How a digital workplace will enable and support the future of work
This conference is targeted at Intranet and digital workplace managers, Internal communication managers, HR managers, Experts in digital channels and employee experience, Digital transformation managers, as well as IT and project managers responsible for delivering a new intranet or digital workplace. You can contact other participants via the conference platform, and exchange messages and set up virtual meetups if you want.
Full Programme
So, register for this conference, sign up for Whova, sign in with the same email address as you registered with to link your whova account to this conference, and get involved in our virtual digital workplace community before, during and after the event.
Visit the virtual booths of our 6 partners: Amplexor, Delaware, ihop.be, Involv Intranet, and Synergics.
Speakers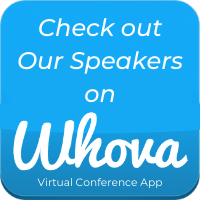 This year, we use the Whova conference app for event management, attendee engagement, networking and interacting with our closed community of conference attendees, speakers and sponsors.
Check our speaker page on Whova.
Questions about this ? Interested but you can't attend ? Send us an email !