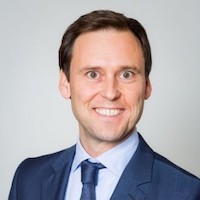 Rise of the Robots: Do we Need to Regulate AI and Robotics ?
---
Patrick Van Eecke (DLA Piper) discusses the future of AI and robotics, whether we need regulation, and how governments are looking at this
20 September 2018 (19.00-20.30h)
Location:
Parker Hotel
(Diegem)
Presented
in English
by
Patrick Van Eecke
Price:
0 EUR
Register Now » This event is history, please check out the NEXT SESSION
Learning Objectives
What is the purpose of this meetup?
On the 20th of September, we organise the annual event The Future of IT (9.30-17.30h). During this special and unique event, we have selected various thought leaders in digital business and IT (like Peter Hinssen, Jan Henderyckx, Ron Tolido and others) to talk about emerging trends, technologies, tools, techniques, and give you plenty of advice, tips and tricks to tackle the future.
Following the conference, at 19h00, we offer a presentation and discussion on the regulation of artificial intelligence and robotics by top lawyer and top speaker Patrick Van Eecke (DLA Piper).
If you are a business or an IT decision maker who is interested in the future of IT, the IT profession and digital business in general, don't miss this unique and special event on the 20th of September 2018. Please check out both the full-day conference and the evening meetup.
SPONSORING Opportunities
If you are interested in sponsoring this event, the meetup, the networking buffet or cooperating with us to make this event even bigger, please contact us. Together, we can look at ways to increase your visibility and to generate leads, but always within strict "content is king" and "privacy is key" boundaries.
Full Programme
18.00h - 19.00h
Walking Dinner Buffet, Giant Networking Opportunity & Inspiration Sessions - Combining Food for Thought with Real Food
19.00h - 20.00h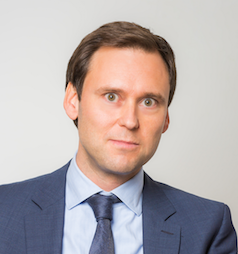 The Future of AI: Rise of the Robots: Should we Regulate AI ?
Patrick Van Eecke (Top Speaker and Top Lawyer @ DLA Piper)
Machines are getting smarter and smarter, and software robots like chatbots and robo-advisors can now do routine jobs better and faster than humans. What are the legal implications ? Patrick examines the new European legal initiatives to tackle AI and robotic automation in the digital society and workplace.
20.00h
Discussion and Q & A
20.30h
End of the Day, Closing Networking Drink
Speakers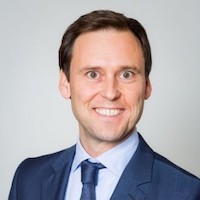 Patrick Van Eecke, Lic.Iur., LL.M., is a lawyer and leads the e-business department of the international law firm DLA Piper, which has 4200 lawyers in 30 countries and more than 60 offices.
Patrick Van Eecke is recommended by the Legal 500 and the European Legal Experts as one of the top lawyers in ICT law in Belgium. He is ranked as 1st Belgian lawyer in the "Guide to the World's Leading Technology, Media & Telecommunications Lawyers" and is also in the world's Top 20.
Patrick is a professor at the University of Antwerp, teaching European Information and Communications Law. He is also a guest lecturer on Internet law at various universities, such as Solvay Business Institute, Kings College London and Queen Mary University of London (LL.M. Information Technology Law).
Patrick is member of the Brussels bar (since 1994) and is an associate member of the American Bar Association.
Participants of previous sessions with Patrick were very excited, making remarks like "Heel veel interactie, zeer positief!", "Very interesting discussions", "Great examples and use cases", "duidelijke, concrete voorbeelden, pertinent", ...
Questions about this ? Interested but you can't attend ? Send us an email !