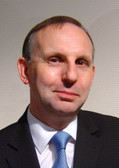 Management Strategies for Enterprise Architecture
---
Make sure your Enterprise Architecture influences decisions, shapes investments, and enhances performance
21-22 October 2015 (14-21h)
Location:
Golden Tulip Brussels Airport
(Diegem)
Presented
in English
by
Chris Potts
Price:
1450 EUR
(excl. 21% VAT)
Register Now » This event is history, please check out the List of Upcoming Seminars, or send us an email
Learning Objectives
Learning Objectives

This seminar and workshop gives architects, analysts, project and programme leaders, strategists, consultants, ... a good idea of how they should:
Formulate a successful management strategy for Enterprise Architecture
Evaluate and enhance an enterprise's architectural performance
Choose the most valuable EA interventions
Influence other people's strategies, plans and investments in change
Collaborate effectively with others to grow EA's contribution and reputation
About this seminar
Ask yourself and your colleagues: Is your Enterprise Architecture influencing decisions, shaping investments, and enhancing performance ? Although everybody agrees that this is the real purpose of having an Enterprise Architecture, very few companies are able to answer the question affirmatively.
The fundamentals of Enterprise Architecture (EA) - frameworks, methods and tools - equip each Enterprise Architect for a career-long journey of successes and professional development through working with others. From designing solutions and roadmaps to maximising EA's contribution across the enterprise, the journey relies on Enterprise Architecture's ability to influence business decisions, to shape investments in change, and to measurably enhance enterprise performance.
This intensive two-day seminar and workshop focuses on successful management strategies for Enterprise Architecture. It includes - for example - measuring the architectural performance of an enterprise, discovering the often-unstated interpretations of corporate and business strategies, formulating a winning strategy for Enterprise Architecture itself, and executing that strategy every day through each architect's "play-or-pass" choices.
Entirely based on first-hand experiences of Enterprise Architecture in practice, the seminar will help you to:
Benchmark your management strategy for Enterprise Architecture
Supplement your EA frameworks, methods and techniques with strategic, political and investment skills
Explore how you can best maximise EA's contribution across the enterprise
Build the reputation of Enterprise Architecture as a strategic capability
Plan the next stages of your EA journey
This is a seminar for everyone who has an interest in the contribution and reputation of Enterprise Architecture. It is focused on the management and leadership aspects of EA, rather than the frameworks, tools and methods that architects use for designing solutions and roadmaps, so has a wider potential audience than many other EA-related seminars.
Who should attend this seminar ?
This seminar is for everyone who has an interest in the contribution and appreciation of enterprise architecture, including:
Chief Enterprise Architect
Enterprise Architect, Business Architect, Information Architect, Technologies Architect
Corporate Strategist, Business Strategist
Business Process Management (BPM) Specialist
Programme Management Office (PMO) Leader
Business Analyst
Consultant
5 Reasons why you should attend this seminar
Entirely founded on Chris's practical work with leading companies around the world
Case study based on real life situations and experiences
Independent of any EA-related method, framework or tool
Interactive workshop format
Chris's seminars regularly receive 10/10 for content and style
Full Programme
13.30h - 14.00h
Registration, coffee/tea and croissants
14.00h - 14.30h
1. Successful Management Strategies for Enterprise Architecture
Why some EA strategies work, and some don't
Identifying, validating and navigating strategy constraints

2. Establishing the Strategy's Scope
What is architecturally important about the enterprise, and what isn't
Handling out-of-scope demands for architects' time
16.15h
3. Measuring the Enterprise's Architectural Performance
Creating architectural metrics from operational business results
Using EA 'guiding ratios' to determine the strategic focus for EA
18.00h - 18.45h
Dinner Buffet & Networking Opportunity
18.45h
4. Diagnosing the Enterprise Culture for Investing in Change
Using tangible evidence to map the enterprise investment culture
Interpreting the potential impact of the culture on the success of EA
21.00h
End of Day 1 of this two-day seminar
Day 2 - 14.00h
Coffee/tea and croissants
14.00h
5. Validating the Design of the Enterprise Investment Process
Is the process designed to maximise the value of EA?
Ensuring the enterprise is designed to succeed at investing in change
6. Integrating EA with Strategies and Investments
The added-value proposition for Enterprise Architecture
Tuning-in to different stakeholders' ambitions for strategy and investment
7. Using 'Play-or-Pass' to Maximise the Contribution of EA
Setting the 'play-or-pass' criteria
Executing the strategy, reviewing the results
18.00h - 18.45h
Dinner Buffet & Networking Opportunity
8. Building the Network for EA Success
The win-win relationships that EA needs
Behavioural characteristics of successful architects
20.30h - 21.00h
Summary and Conclusions
21.00h
End of this two-day seminar
Speakers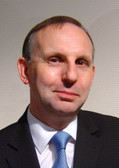 Chris is a hands-on corporate strategist, an executive mentor, an award-winning speaker and a writer, who specialises in enterprise architecture and investment in change ...
He works with Executives, Enterprise Architects, and Portfolio Managers around the world in a diverse range of industries, cultures and companies, helping them grow the results they achieve through their strategies for innovation and change.
As a hands-on strategist and mentor, Chris's passion is helping executives and senior managers to drive the maximum possible performance from the innovations and changes they invest in. With a history steeped in real-world strategies, and the relentless pursuit of approaches that actually work, Chris has developed a deep understanding of the cultural, structural and operational reasons why enterprises succeed and fail at investing in innovation, change, and IT. His ability to rapidly turn this into tangible results is highly valued by the people he works with.
As an award-winning speaker, Chris delivers keynote speeches, chairs conferences, facilitates workshops, and hosts seminars. He delivers public and private briefings at large and small events worldwide, and has delivered visiting lectures at New York University, City University in London, and the IT University of Copenhagen. His audiences are typically Company Executives, Project Portfolio Managers, Enterprise Architects, and IT Leaders.
As an innovative writer, Chris is the author of probably the only trilogy of business novels on the planet - The FruITion Trilogy, which consists of the 3 books FruITion, RecrEAtion and DefrICtion. They explore in a series of stories narrated by three different people, how executives can drive high-performing investments in innovation and change, by starting with a new approach to their management of IT and ending with a strategy for Enterprise Investment. In keeping with Chris's groundbreaking approaches and strategy background, they are written using scenario planning techniques, film-making theory, and other influences.
Questions about this ? Interested but you can't attend ? Send us an email !