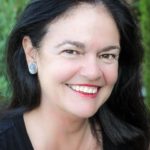 Mastering the Requirements Process (Workshop)
---
Three-day workshop on how to extract requirements, test them for correctness, and record them
10-12 January 2007 (10-18h)
Location:
Sofitel Diegem
(Diegem near Brussels (Belgium))
Presented
in English
by
Price:
1800 EUR
(excl. 21% VAT) This event is history, please check out the List of Upcoming Seminars, or send us an email
Check out our related in-house workshops:
Learning Objectives
This workshop is full and you can no longer register. We refer you to a second session, March 19-21.
Why do we organize this workshop ?
Anyone who attended our one-day seminars where Suzanne Robertson presented less than 2 hours will understand that a three-day workshop with Suzanne is a challenging, exciting and extremely useful experience. Unfortunately, the number of participants for this workshop is limited.
About this workshop:
This three-day workshop is entirely focused on requirements management. Requirements are the most crucial part of systems development, and yet the most misunderstood part of it. Requirements must be correct if the rest of the development effort is to succeed. This workshop presents a complete process for eliciting the real requirements, testing them for correctness, and recording them clearly, comprehensibly and unambiguously.
Software development today is more complex and demanding than ever; and there are fewer resources to meet those demands. Getting the software right - the first time - is the most effective way to succeed under these circumstances. Today's requirements process is incremental with quick cycle times. It uses prototypes and scenarios, and it ensures that your developers know precisely what you - and your customer - mean when you write a fit criterion: a concise test case for the requirement.
This workshop shows you how to precisely define the scope of the business problem, to discover and involve the appropriate stakeholders, to use techniques such as apprenticing and use case workshops to learn what the users really need, to write testable requirements, and to phase the requirements to allow incremental delivery of the product.
Why should you attend this workshop ?
During this workshop, you will learn how to:
Determine your client's needs - exactly
Write requirements that are complete, traceable, and testable
Precisely define the scope of the project
Discover the stakeholders and keep them involved
Use up-to-date techniques such as storyboarding and e-collaboration
Get the requirements quickly, and incrementally
Who should attend this workshop ?
This workshop is particularly useful for anyone who is involved in delivering the right systems - the ones that get used.
This includes, but is not restricted to business analysts, systems analysts, project leaders or managers, requirements engineers, consultants or similar. It will also be useful for users or software customers who want to ensure the requirements process delivers what they need.
Full Programme
This workshop is full and you can no longer register. We refer you to a second session, March 19-21.
9.30h - 10.00h
Registration, coffee/tea and croissants
9.30h
Registration (only first day)
10.00h
Start of each workshop day
This programme is spread over 3 days, from 10h00 till 18h00, with a dinner around 13h00:
Project Blastoff
This builds a foundation for the requirements project by establishing its Scope-Stakeholder-Goals. This gives you the precise scope of the business area to be studied; a testable goal for the project; and using stakeholder maps, you can identify all the sources of requirements. Additionally, the blastoff ensures the project is viable and worthwhile.
Trawling for Requirements
At the core of any requirements process is the ability to get people to tell you what they really need, rather than their perceived solution, or what they think you might be able to deliver. We show you how to use apprenticing, use case workshops, interviewing, brainstorming, mind maps and other techniques to discover exactly what the customers need—and want.
Functional Requirements
Functional requirements are those things the product must do. You discover them by understanding the work the user does, and determining what part of that work the automated product can best do. The resulting interaction between user and product is usually modeled with scenarios, and from these, you can readily derive the functional requirements.
Non-functional Requirements
Non-functional requirements are properties the product must have, such as the desired look and feel, usability, performance, cultural aspects and so on. This section discusses the types of non-functional requirements, and shows you how to use the template, and other methods, to find the all-important qualitative requirements for your product.
Managing Your Requirements
Requirements are the lynchpin of any development effort, and so have to be written correctly and managed effectively. This section demonstrates the use of a template to help you write requirements. It looks at requirements management issues like traceability, prioritization and conflicting requirements. We also look at tools to help manage requirements specifications.
18.00h
End of each workshop day
Speakers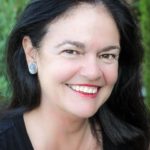 Suzanne Robertson is a principal and founder of the Atlantic Systems Guild. Suzanne is co-author of "Mastering the Requirements Process" (Addison-Wesley Edition 3, 2012), a guide for practitioners on finding requirements and writing them so that all stakeholders can understand them. Her other requirements book, "Requirements-Led Project Management" (Addison-Wesley 2005) addresses how to use requirements as input to planning and management. Current work includes research and consulting on the management, sociological and innovative aspects of requirements. The product of this research is Volere, a requirements process, template and techniques for assessing requirements quality, and for specifying requirements.
Suzanne works with organisations to apply innovative techniques and fresh thinking in all of their systems development activities. She is author of many papers on systems engineering. Some of these papers are on her web site www.systemsguild.com and www.volere.co.uk. She also speaks at numerous conferences and universities. She is a member of IEEE and BCS and on the board of the British Computer Society's Requirements Groups. She was the founding editor of the Requirements Column in IEEE Software. Other interests include a passion for the opera, cooking, skiing and finding out about curious things.
James and Suzanne Robertson are principals and co-founders of The Atlantic Systems Guild.
Questions about this ? Interested but you can't attend ? Send us an email !