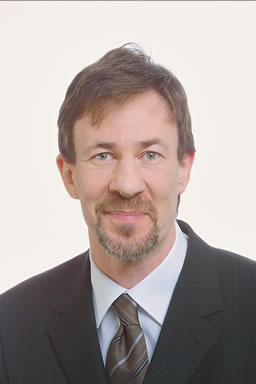 Server and Storage Consolidation
---
How can you Optimize your IT Infrastructure ?
17 March 2005 (14-21)
Location:
Sofitel Diegem
(Diegem near Brussels (Belgium))
Presented
in English
by
Price:
480 EUR
(excl. 21% VAT) This event is history, please check out the List of Upcoming Seminars, or send us an email
Check out our related in-house workshops:
Learning Objectives
Why this seminar ?
This seminar is organised for the eight time, and has been completely revised and updated. Our speaker gives an overview of the newest server and storage technologies, positions them, and explains how these can be applied. However, this seminar is more than a technology overview, there is also a lot of attention for the aspects of methodology and process. Hence, the consolidation problem is covered in the bigger scope of the optimisation of your ICT infrastructure.
Do more with less. As IT investments have come under pressure in most companies, IT managers have to find new ways to run the same applications (and more) on fewer and less expensive servers. Fortunately, there are a lot of new technologies which make this possible, clustering has come witin amost everybody's reach, and there are more and more best practices in server and storage consolidation.
This seminar has 4 main parts: first of all, Jan describes the most important technologies, standards and techniques for storage consolidation, followed by the various solutions for server consolidation, a separate session on virtualisation and utility computing, and last but not least a lot of recommendations for a successful server and storage consolidation strategy.
If you want to investigate the growing need for extra storage, server rationalisation and manageability, while optimising the cost efficiency of server and storage technologies in your company, and/or find out what the newest technologies are in clustering, server hardware technology, storage solutions, virtualisation, you will find great value in this one-day seminar.
What do you learn during this seminar ?
How can the newest server and storage solutions create a win-win-win situation in your data center: more capacity and higher manageability at a lower cost ?
What are the newest developments in storage solutions (SANs, storage virtualization, ...) and how to optimally use the storage pyramid (the hierarchy of storage I/O solutions such as disk and tape, each with their own performance, price and capacity) ?
Are grid computing and utility computing just 'marketingware' or are these technologies that can be used effectively ?
When is server and/or storage consolidation worthwhile, and how do you tackle a consolidation project ?
If you send your questions about server or storage consolidation to seminars@itworks.be, we will try to answer them during this seminar.
Who should attend this seminar ?
IT Infrastructure and Operations Managers
Designers of server and storage architectures
CIO's and IT Managers
Everybody who wants to know how his/her ICT infrastructure can be optimised (by consolidating, or in any other way).
Full Programme
13.30h - 14.00h
Registration and Welcome of the participants with Coffee/Tea at the Information Market
14.00h - 15.30h
Technologies for Storage Consolidation
Fibre Channel vs iSCSI
The status of Storage Area Networks (SAN) and IP-based storage networks
SAN and NAS strategies
Disk subsystems: market overview and segmentation
New technologies for backup and restore
Information Lifecycle Management (ILM)
15.30h - 16.00h
Coffee/Tea Break, Refreshments and Information Market
16.00h - 17.30h
Technologies for Server Consolidation
The evolution and state-of-the-art in hardware platforms

Xeon vs. Itanium vs. RISC architectures
32-bit vs. 64-bit computing
High-end Windows vs. Unix systems
The rise and role of Linux
Bladed server architectures

Clustering architectures and load balancing technology
Grid computing
17.30h - 18.45h
Dinner & Information Market
18.45h - 19.45h
Virtualisation and Utility Computing
Positioning
Server partitioning and workload management
Storage virtualisation
Utility computing
19.45h - 20.45h
Consolidation in Practice: Approach, Tips and Recommendations
Types of consolidation
When and why to consolidate ?

Advantages and costs related to consolidation
Building a business case for consolidation

A methodology for consolidation: costs, processes and technology
Recommendations and best practices for server & storage consolidation
20.45h
Conclusions & Summary
21.00h End of this seminar
Speakers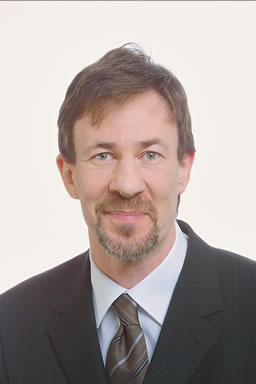 Jan Dooms is an independent IT consultant and project manager. Jan has more than 15 years of experience in designing and implementing infrastructure and software solutions, both in mainframe, Unix and Microsoft-based environments.
He is specialized in optimizing the functioning of larger IT environments, mainly in the areas of IT service management, as well as in project, programme and change management. Jan holds certifications as a ITIL service manager, and as project & program manager. He can be reached at jan.dooms at jaimes.be.
Questions about this ? Interested but you can't attend ? Send us an email !