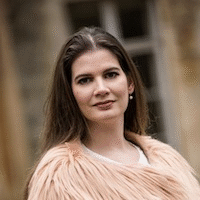 BA and Beyond 2020 - The Belgian Business Analysis Conference
---
AGENDA »
SPEAKERS »
Our events before the 1st of May are postponed, events after the 1st of May are still planned. However, if we have to cancel an event due to corona, you can reschedule to a future event. This event is history, please check out the List of Upcoming Seminars, or send us an email
Check out our related open workshops:
Check out our related in-house workshops:
BA&Beyond 2020 Consists of the Third Belgian BA Conference in Brussels on March 26th:
The Third Belgian BA Conference in Brussels is a conference for business analysts by business analysts, with approximately 25 interesting presentations in total, various workshops, side tracks and a dedicated BA tools & techniques exhibition.
Our participants are business analysts, business architects, process improvers, solution designers, project managers, change managers, ... Most of them are from Belgium and the Netherlands, but because the conference is entirely in English, we also get people from other European countries. In 2019, we had 235 participants and speakers from 16 different countries ! This year, we are looking forward to gather over 300 people on March 26th, 2020 in Brussels. To accomplish this, we have a high-quality programme, we maintain a low entrance fee (thanks to our sponsors), and we focus on modern, applied, bold and "beyond" business analysis.
BA&Beyond 2020 also consists of a Mid-Conference Workshop Day in Brussels on March 25th:
Mid-Conference Workshops on March 25, 2020
Just like last year, we have a pre-conference workshop day in Brussels. You can choose between a full-day workshop on facilitation skills, or 2 exclusive half-day workshops with international experts:
BA&Beyond 2020 also consists of a BA & Beyond Conference Day in Amsterdam on March 24th:
Objectives of BA & Beyond:
BA & Beyond aims to be the catalyst for bringing Business Analysis (BA) expertise together and moving the BA profession forward.
Get inspired by thought leaders
Learn from your peers
Enjoy a great networking opportunity
Get to know about the latest BA tools
Sign up for the dedicated BA & Beyond newsletter:
AGENDA »
SPEAKERS »
Questions about this ? Interested but you can't attend ? Send us an email !