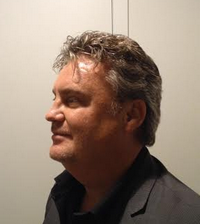 BizAgi Modeler in Theorie en Praktijk
---
Leer BPMN en werken met BizAgi Modeler met deze praktische, ééndaagse workshop
ON REQUEST

Location:
In-company
(YOUR COMPANY)
Gepresenteerd
in het Nederlands
door
Christian Gijsels
Prijs:
ASK FOR PRICE QUOTE
(excl. 21% BTW)
AGENDA »
SPREKERS »
Volledig Programma:
WELCOME
Introductie van de spreker, deelnemers en de workshop
BIZAGI MODELER
De mogelijkheden en het gebruik van BizAgi Modeler: (2 uur theorie, 2 uur praktijk)
The steps
The regions
Drawing my first process
Add text to my proces
Add a subproces to my process
Add interaction to my process
Add details to my elements
Add a forgotten element to my process
Connect a subprocess with another diagram
Connect an event to an activity
Export a diagram to MS Word / Web / ...
BPMN
Dit kan gecombineerd worden met een basiscursus BPMN (4u)
Idealiter wordt deze cursus gecombineerd met een basiscursus BPMN, zodat de aangeleerde notatie onmiddellijk wordt ingeoefend in deze tool.
Deze gemixte versie van een theorie en praktijk cursus duurt ongeveer 8 uur. De deelnemers zullen theorie krijgen van BizAgi Modeler en van het notatieformaat BPMN, zodat ze deze direct daarna kunnen proberen. Zo gaat men steeds verder tot dat BizAgi Modeler volledig onder de knie is en men van BPMN de basis kent.
EINDE
Einde van deze Workshop
SPREKERS »
Check out our related open workshops:
Check out our related in-house workshops:
dit is een inhouse
Vragen hierover ? Geïnteresseerd maar u kan niet deelnemen ? Stuur ons een email.