BPEL in Praktijk
---
Real-life ervaringen met BPEL en proces-orchestratie
19 November 2008 (14-21)
Locatie:
Pullman Diegem
(Diegem)
Gepresenteerd
in het Nederlands
Prijs:
540 EUR
(excl. 21% BTW)
AGENDA »
SPREKERS » This event is history, please check out the List of Upcoming Seminars, or send us an email
Check out our related in-house workshops:
Sprekers: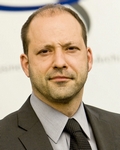 Joachim Vanden Brande is als Senior Enterprise Architect en Managing Director van LoQutus al meer dan 15 jaar aktief in het uittekenen en aanleveren van Enterprise Architectuur oplossingen. Hij heeft de voorbije jaren deze kennis toegepast op verschillende implementatietrajecten waarbij de nadruk ligt op portaaltechnologie, business process management en integratie.
Recentelijk was Joachim aktief als Enterprise Architect en Project Manager voor verschillende trajecten, zowel in de privť sector als bij de overheid. Zo droeg hij onder meer de eindverantwoordelijkheid bij OVAM (realisatie van portaalsite en e-loket), FOD Justitie (werklastmeting applicatie : J2EE en .NET integratie), VLM (ICT AUDIT, Proces Architectuur), De Lijn (Enterprise Architectuur), Tibotec-Virco (Enterprise Architectuur), Fluxys (Enterprise Architectuur) en Certia (ICT Audit - Kwaliteitsverbetering m.b.t. performantieoptimalisatie).
Daarnaast wordt Joachim regelmatig als gastspreker gevraagd voor seminaries rond Business Process Management, Process-Driven Development en Enterprise Architecture ťn publiceert hij artikels over deze onderwerpen.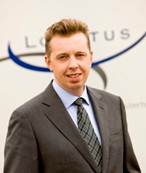 Pascal Dussart is een ervaren Enterprise Architect bij LoQutus NV, gespecialiseerd in het begeleiden en ondersteunen van organisaties uit verschillende sectoren zoals Colruyt, LNE, LCM, M-Team, Eandis, Agiv, De Lijn, Acerta, Arcelor-Mittal, Fedict, ... Als adviseur Enterprise Architectuur ondersteunt Pascal organisaties die architectuur willen inzetten als een krachtig instrument ter ondersteuning van een efficiŽnte en effectieve realisatie van de strategische en operationele objectieven. Hij is eveneens actief in grote enterprise architectuur initiatieven met program- en project roadmapping en to-be enterprise architecture landscaping.
Pascal participeert al meer dan 18 jaar in IT projecten en heeft een ruime ervaring in procesautomatisering, decision management, service-oriŽntatie en cloud computing. Bij LoQutus is hij serviceteam-leader architectuur, verantwoordelijk voor de uitbouw van de dienstverlening rond enterprise architectuur, solution architectuur, application lifecycle management en information management.
Pascal is TOGAF Certified (The Open Group), Certified Enterprise Architect (Carnegie Mellon University/ISRI) en tevens Certified SOA Solution Designer (IBM) en PRINCE2 Certified (foundation).
AGENDA »
Vragen hierover ? Geïnteresseerd maar u kan niet deelnemen ? Stuur ons een email.