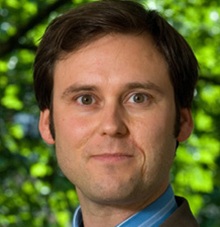 Patrick Van Eecke, Lic.Iur., LL.M., is advocaat en leidt het e-business department van het internationale advocatenkantoor DLA Piper, dat 4200 advocaten telt in 30 landen en meer dan 60 kantoren.
Patrick Van Eecke wordt door de Legal 500 en de European Legal Experts aanbevolen als één van de topadvocaten inzake ICT recht in België. Hij is in de "Guide to the World's Leading Technology, Media & Telecommunications Lawyers" als eerste Belg gerangschikt en haalt daarin 's werelds top-20.
Patrick was in 2000-2001 research fellow bij de Law School of Stanford University, California, en schreef zijn doctoraat over de juridische aspecten van de elektronische handtekening. Hij is nauw betrokken bij allerlei research en consulting opdrachten voor de Europese Commissie en de Belgische regering. Tot juni 1999 was hij adviseur van de minister van Justitie over juridische aspecten van de informatiemaatschappij en was betrokken bij de totstandkoming van de wetgeving over de elektronische handtekening, computercriminaliteit, en onderscheppen van elektronische communicatie.
In de debatten in de Europese Raad vertegenwoordigde hij België als het ging over richtlijnen over de elektronische handtekening en e-commerce. Patrick is ook auteur van diverse publicaties over computercriminaliteit, elektronische handtekening, electronic contracting en privacy en is regelmatig gevraagd als spreker op nationale en internationale conferenties. Hij is ook columnist in De Standaard over recht en e-business.
Patrick is docent aan de Universiteit Antwerpen, Faculteit Rechtsgeleerdheid, en gastdocent aan King's College (MSc Information Technology Law) and Queen Mary University of London (LL.M. Information Technology Law). Hij is auteur van diverse artikels en boeken met betrekking tot juridische aspecten van het internet en spreekt regelmatig op nationale en internationale conferenties.