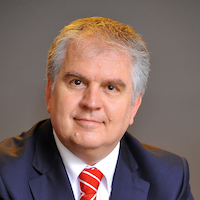 Big Data Oplossingen voor Business Intelligence
---
Een overzicht van Hadoop, Spark, SQL-on-Hadoop, Fast (IoT) Data, Data Lakes en Data Science voor uw Business Intelligence
29 March 2018 (14-21u)
Locatie:
Parker Hotel
(Diegem)
Gepresenteerd
in het Nederlands
door
Rick van der Lans
Prijs:
720 EUR
(excl. 21% BTW)
Registreer NU »
AGENDA »
SPREKERS » This event is history, please check out the List of Upcoming Seminars, or send us an email
Check out our related open workshops:
Check out our related in-house workshops:
Leerobjectieven:
WAT zal u leren op dit seminar over Big Data, Hadoop en NoSQL voor Business Intelligence-systemen en Datawarehouses ?
Wat heeft Big Data en Hadoop te bieden aan bedrijven in retail, utilities, banking, insurance, ..., en de overheid ?
Dit intensief ééndaags seminar beantwoordt deze en vele andere vragen:
Wat behelst Big Data en waarom is dit belangrijk voor elke organisatie?
Wat is de relatie tussen Fast Data en streaming analytics?
Wat is Hadoop en welke concrete producten zijn voor mijn organisatie relevant?
Wanneer dienen welke Hadoop en NoSQL producten ingezet te worden?
Wat is de toegevoegde waarde van Spark voor high-end processing?
Wat zijn de belangrijkste toepassingsgebieden?
Hoe ontsluiten we Big Data voor Data Science?
Waarom SQL-on-Hadoop engines de toegankelijkheid van Hadoop verhogen
Welke richting gaan we op met deze nieuwe producten in bestaande BI-omgevingen?
WAAROM organizeren wij deze Powersessie over Big Data Technologie voor Business Intelligence ?
Hadoop, NoSQL, Spark, Kafka, Storm, NewSQL, Streams ...
De wereld van business intelligence en data warehousing wordt de laatste jaren geconfronteerd met een niet aflatende stroom technologieën en daarbij moet een steeds bredere groep gebruikers ondersteund worden. Big Data is de grote aanjager van de meeste van deze veranderingen. Big Data heeft geleid tot de introductie van nieuwe gegevensopslag-technologieën, zoals Hadoop, NoSQL en NewSQL, en tot nieuwe platformen voor gegevensverwerking, zoals Spark en Storm. En voor streaming analytics zijn onder andere Kafka en Streams geïntroduceerd. Maar ook de gegevensconsumptie is niet ongewijzigd gebleven. Naast klassieke en interactieve rapporten moeten BI-omgevingen ook ondersteuning bieden voor self-service BI, investigative analytics en data science. De lat voor BI lijkt elk jaar weer hoger gelegd te worden.
Maar de grote vraag is: hoe moeten deze nieuwe gebruikerswensen ondersteund worden en wat is de beste manier om al deze nieuwe technologieën te integreren met traditionele datawarehouse systemen? Wanneer dienen Hadoop en NoSQL ingezet te worden? Kan Spark gebruikt worden als datamart? Welke modules van Hadoop dienen voor welke toepassing ingezet te worden? Wat is de relatie tussen een datawarehouse en een op Hadoop-gebaseerd data lake? Wat kan wel en niet met de nieuwe technologieën?
Tijdens dit seminar worden al deze nieuwe Big Data technologieën kritisch besproken. Wat is hun geheim? Hoe kunnen zij opvallend meer verwerken dan de traditionele databaseservers? Voor- en nadelen worden toegelicht en mogelijkheden en technische eigenschappen worden besproken. Na het seminar heeft u een gedegen en compleet overzicht van deze snel veranderende wereld van Big Data technologie en hoe deze in te zetten bij BI-systemen.
Dit seminar biedt een unieke kans om alles over de nieuwe BI-ontwikkelingen te zien en te horen. Het biedt een perfecte update voor diegenen die meer willen weten over hoe zij BI-systemen klaar kunnen maken voor de komende tien jaar.
WIE mag dit seminar niet missen ?
Dit seminar is bedoeld voor iedereen die alles wil leren over de nieuwste ontwikkelingen in de databasewereld, o.a.:
Databasespecialisten en databasebeheerders,
Business Intelligence-specialisten,
Database-ontwerpers en datawarehouse-ontwerpers,
Big data projectleiders,
Business Analysten,
Technology Planners,
Technische en Enterprise Architecten,
IT Consultants en IT Strategists,
Systeemanalisten,
Database-ontwikkelaars en Database Administrators,
Solution en Data Architecten,
CIOs en IT Managers
...
13.30u - 14.00u - Registratie en ontvangst van de deelnemers met koffie/thee en croissants
14.00u - Begin van dit Seminar

De Komst van Big Data en Fast Data
De Wereld van Hadoop, NoSQL en Spark Toegelicht
Big SQL oplossingen: SQL-on-Hadoop, NewSQL en analytical SQL databaseservers
Technologieën voor Fast Data en Streaming Analytics
Integreren van Big Data Technologie in Datawarehouse Systemen
Ontwikkelen van data lakes met Big Data technologie
Data Science, Big Data Technologie en het Datawarehouse
Samenvatting en afsluiting

21.00u - Einde van dit Seminar
AGENDA »
SPREKERS »
REGISTER »