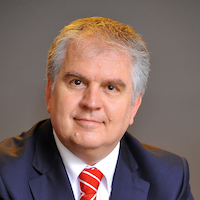 Big Data Oplossingen voor Business Intelligence
---
Een overzicht van Hadoop, Spark, SQL-on-Hadoop, Fast (IoT) Data, Data Lakes en Data Science voor uw Business Intelligence
29 March 2018 (14-21u)
Locatie:
Parker Hotel
(Diegem)
Gepresenteerd
in het Nederlands
door
Rick van der Lans
Prijs:
720 EUR
(excl. 21% BTW)
Registreer NU »
AGENDA »
SPREKERS » This event is history, please check out the List of Upcoming Seminars, or send us an email
Check out our related open workshops:
Check out our related in-house workshops:
Volledig Programma:
13.30u - 14.00u
Registratie en ontvangst van de deelnemers met koffie/thee en croissants
14.00u
Begin van dit Seminar
1.De Komst van Big Data en Fast Data
Nieuwe BI-vormen, waaronder data science, investigative analytics en streaming analytics
Het inzetten van Big Data om een concurrentievoordeel te krijgen
Verschillen tussen semi-structured, poly-structured, multi-structured en unstructured data
Voorbeelden van Big Data: sensordata, (micro-)eventdata en clickstream data
Fast Data = Big Data + fast analytics + fast reactions
Het belang van meer schaalbaarheid en query performance
Wat heeft Big Data en Hadoop te bieden aan bedrijven in retail, utilities, banking, insurance, ..., en de overheid ?
2. De Wereld van Hadoop, NoSQL en Spark Toegelicht
De Hadoop stack: HDFS, MapReduce, Hive, Spark, HBase, YARN, ZooKeeper, Pig, HCatalog, enzovoorts
Alternatieve implementaties onder andere van MapR, Amazon (Hadoop as a service) en ScaleOut (Hadoop in-memory)
MapReduce of Spark voor analytics en reporting?
Classificatie van NoSQL producten: key-value stores, document stores, column-family stores en graph data stores
Marktoverzicht, inclusief Apache HBase, Cassandra, CouchDB, Cloudera, DataStax, MongoDB, Neo4j en Riak
Big SQL oplossingen: SQL-on-Hadoop, NewSQL en analytical SQL databaseservers
Hoe volwassen zijn de huidige SQL-on-Hadoop oplossingen?
Marktoverzicht van SQL-on-Hadoop engines, inclusief Apache Drill, Apache Hive, Apache Phoenix, Cloudera Impala, HP Vertica, JethroData, Spark SQL en Splice Machine
Classificatie van analytical SQL databaseservers
De voor- en nadelen van kolomgebaseerde opslagstructuren
Wat is in-database analytics en wat is de relatie met Google's MapReduce?
Marktoverzicht, inclusief Apache Greenplum, Exasol, HP Vertica, IBM PureData Systems for Analytics, InfoBright, JustOneDB, Kognitio WX2, Microsoft PDW, Oracle In-Memory, SAP HANA en Sybase IQ, SnowflakeDB, Teradata Appliances en Teradata Aster Database
NewSQL betekent high-performance transactie-georiënteerde SQL systemen
Simpelere transactiemechanismen om scale-out te realiseren
Het voorkomen van multi-table joins die niet geparallelliseerd kunnen worden
Marktoverzicht inclusief Akiban, Clustrix, GenieDB, NuoDB en VoltDB
Technologieën voor Fast Data en Streaming Analytics
De grootste toepassing van Fast Data: het Internet of Things (IoT)
IoT betekent streaming data en snel analyseren van die data
IoT devices: smartphones, smartwatches, RFID sensoren, machines, algemene sensoren, cameras, pacemakers, ...
De uitdaging: real-time reacties op streaming data
De verschillen tussen Big Data en fast Big Data
Technologieën voor streaming data: Apache Kafka, Apache ActiveMQ, Amazon Kinesis, Kestrel, RabbitMQ en ZeroMQ
Verschillen tussen de nieuwe technologieën en traditionele message queuing producten
Voorbeelden van producten voor Big Data streaming: Apache Storm en Flink, IBM InfoSphere Streams, Informatica for Streaming Analytics, Software AG Apama en Spark Streaming
Hoe integreren we Fast Data met het enterprise data warehouse?
Integreren van Big Data Technologie in Datawarehouse Systemen
Gebruiken van Hadoop en Spark in datawarehouse systemen
Hadoop als staging area, datawarehouse, data mart of archiveringsgebied
Datawarehouse gegevens beschikbaar stellen voor rapportage en analyse met SQL-on-Hadoop engines
Gebruik van datavirtualisatie om gegevens te integreren die opgeslagen zijn in Hadoop, NoSQL- en SQL-systemen
De mogelijke rol van NoSQL
Ontwikkelen van data lakes met Big Data technologie
Wat is een data lake?
Welke technologieën zijn geschikt voor het ontwikkelen van data lakes?
Is het realistisch om een fysiek data lake op te bouwen met Big Data?
Het ontwikkelen van een virtueel of logisch data lake met datavirtualisatie-servers
Let op de technische en business metadata !
Data Science, Big Data Technologie en het Datawarehouse
Wat is data science en waarom is het anders dan analytics?
Wat hebben MapReduce en Spark data scientists te bieden?
Kunnen we standaard BI tools, zoals QlikView en Tableau, gebruiken in samenwerking met Spark?
Hadoop als sandbox voor geavanceerde vormen van analytics
De waarde van graph databases voor data science, zoals AllegroGraph, InfiniteGraph en Neo4J
Samenvatting en afsluiting
21.00u
Einde van dit Seminar
13.30u - 14.00u - Registratie en ontvangst van de deelnemers met koffie/thee en croissants
14.00u - Begin van dit Seminar

De Komst van Big Data en Fast Data
De Wereld van Hadoop, NoSQL en Spark Toegelicht
Big SQL oplossingen: SQL-on-Hadoop, NewSQL en analytical SQL databaseservers
Technologieën voor Fast Data en Streaming Analytics
Integreren van Big Data Technologie in Datawarehouse Systemen
Ontwikkelen van data lakes met Big Data technologie
Data Science, Big Data Technologie en het Datawarehouse
Samenvatting en afsluiting

21.00u - Einde van dit Seminar
SPREKERS »
REGISTER »