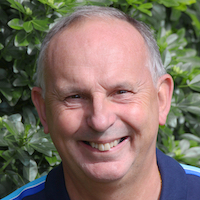 Building Your Career as an Enterprise Architect
---
Focus on your capabilities, Follow your passions.
13 June 2022 (14-15h30)
Location:
Live Online Event
(@YOUR DIGITAL WORKPLACE)
Presented
in English
by
Chris Potts
Price:
150 EUR
(excl. 21% VAT)
Register Now » This event is history, please check out the List of Upcoming Seminars, or send us an email
Check out our related in-house workshops:
Learning Objectives
Being an architect, working for enterprises, is a truly rewarding career. It's a journey of continual learning and personal growth. We get to innovate, inspire and work on changes that impact big-picture results.
The market for our work is dynamic, fragmenting, and evolving fast. The longer time goes on, the wider the diversity of architects that enterprise leaders are deciding they need. They're looking for more precision, more leadership, and more influence on the high- priority challenges they're facing.
About 150 different job titles, in enterprises today, include the word "architect". While there are ideas out there for reducing that diversity, our safest bet is that it could equally keep on growing. Either way, valuing and coordinating what each of us "brings to the party" is increasingly vital for everyone's success.
So, what does all that mean for us, individually and together, as the architects of our own careers? That's our focus, and objectives, for this event.
Chris Potts is a work and career mentor for enterprise architects, a hands-on enterprise architect and designer, and author of The Fruition Trilogy of business novels.
Join Chris Potts and learn how to build your career, whatever kind of enterprise architect you are today, and want to become in the future.
Full Programme
Presented by Chris Potts

13.45h - 14.00h CET
We welcome the participants in our digital lobby (Zoom waiting room)
14.00h
Building Your Career as an Enterprise Architect
Step One: The Rapidly-Evolving Market for Enterprise Architects
Diversification, specialisation and the risks of fragmentation
Is there a gap emerging, between the "EA industry" and enterprise priorities?
Potential scenarios for what happens next.
Step Two: Focusing on our Core Capabilities
What six capabilities do all of us architects have in common?
Growing our capabilities through each work opportunity
Striking the right balance between context and content
Step Three: Building The Career We Most Want
Creating a dynamic career strategy
Scenario-planning the market for our work
Following our passions, through our choices and results
15.30h
End of this Live Online Session
Speakers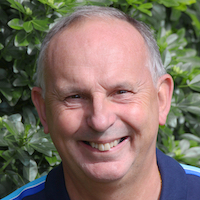 Chris Potts got his first job as an enterprise architect in 1995, working in the IT department of an insurance company in England. In 2000 he started-up a one-person business as, what we'd call today, a 'gig architect'. Over the years, he has worked, physically, with fellow architects in 27 countries - for commercial and non-profit companies, governments and charities. That work has included everything from global operating models to inventing new executive roles, digital business design to customer experience strategies.
Along the way, he's also been a conference chair, keynote speaker, university guest lecturer and professional trainer. Plus, he wrote the world's only trilogy of business novels, about an enterprise architect called Simon. "That was all absolutely wonderful", he says, "because I got to talk about, discuss, share and write about the work I was doing. Although, it's the work itself that I've always loved most".
Starting in 2020, Chris reinvented his business as online-only mentoring, working privately with individual architects worldwide, boosting their work and careers one hour at a time.
Questions about this ? Interested but you can't attend ? Send us an email !