The Electronic Identity Card (eID) and its Applications
---
The Building Block for Practically and Legally Secure Applications
30 June 2004 (14-21)
Location:
Sofitel Diegem
(Diegem near Brussels (Belgium))
Presented
in English
Price:
320 EUR
(excl. 21% VAT) This event is history, please check out the List of Upcoming Seminars, or send us an email
Check out our related in-house workshops:
Learning Objectives
The Belgian electronic identity (eID) card project is well on track to provide an authentication and identification mechanism for all Belgian citizens. Approximately 11 million cards will be produced and distributed to all citizens over the next five years. The eID will be an essential building block for all e-government applications, but will also be used by companies for securing their electronic applications and services.
Questions answered in this seminar
What exactly is the electronic identity card, and how do you interact with it ?
How does the eID help to create digital signatures and implement secure e-government applications ?
How can your applications use the eID ?
What are the legal aspects of electronic identity ?
What are governments and companies doing today with the eID ?
Many other questions will be answered, including yours if you send them to questions@itworks.be.
Who should attend this seminar ?
Security architects and technical managers who want to know all about the electronic identity card: what it is, how it works, and what you can do with it
Managers, consultants and IT professionals who would like to understand the impact of the eID on their applications and their business
Security managers who have to build a business case for the use of the eID
Full Programme
13.30h-14.00h
Registration and Coffee/Tea
14.00h-14.45h
Introduction: E-Government and E-Business based on E-Identity
(Marc Sel, PricewaterhouseCoopers)
Electronic identities for government and business applications
Foundations: managerial, legal and technical aspects
Electronic identity and privacy
Examples
Common Pitfalls
Trends
Summary and Conclusions
14.45h-15.30h
The Legal Aspects of Electronic Identity
(Patrick Van Eecke, Lawyer and E-Business Department Leader, DLA)
Electronic Signatures
Legal value of electronic signatures
Legal aspects of the electronic identity card
16.00h-17.15h
The Electronic Identity Card
(Bart Sijnave, Program Manager, and Olivier Libon, Security Architect, Federal ICT Department)
Basics of the eID
Public Key Infrastructure (PKI) and digital signatures
Federal e-government applications based on the eID
17.15h-18.00h
The Belgian eID Card for Business
(Bart Symons, Business Development Manager,
Zetes
)
Overview of some real-life business cases
Practical implementation aspects

Integration in an existing IT environment
Available software

What software is available ?
Where can you get this software ?
Special platforms and environments (Citrix, thin client, Unix)

Types of card readers and terminals for various applications

Low cost devices
Mobile devices
Special devices for electronic signatures
Support of electronic payment and SIS
19.15h-19.50h
Practical case study: a Proof of Concept
Pieter Laroy will explain and demonstrate a proof of concept of an eID-based application that uses a multifunctional handheld device that runs Windows CE.
19.50h-20.30h
The Digital Signature in the Belgian Healthcare Sector
(Filip De Meyer, Technical Secretary of the Security Working Group of the Belgian Telematics Commission)
Exchanging healthcare (HC) data, and the need for privacy and security
Identities, certificates and digital signatures
A PKI for the Belgian HC sector
"Piggybacking" on the eID card: why and how ?
An Belgian identity framework, and a comparison with our neighbouring countries
20.30h
Roundup of this seminar, Conclusions & Summary, Final Questions and Answers
21.00h
End of this seminar
Speakers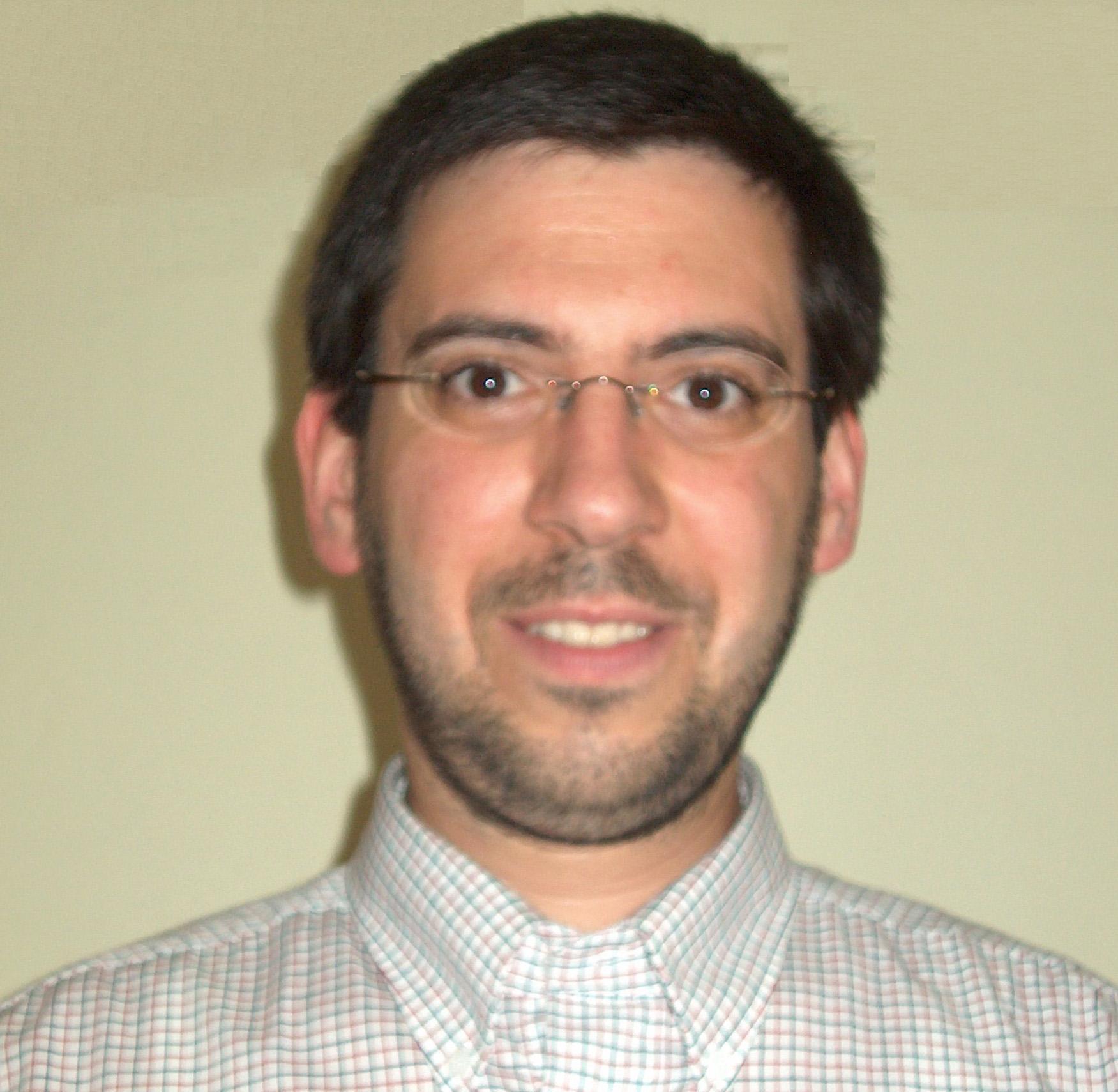 Bart Sijnave is a project manager at Fedict, the Federal Public Service for Information and Communication Technologies. Within Fedict, he is responsible for the eID project since the start of it's implementation phase in October 2002.
From september 1995 to october 1999, Bart worked as an assistent at the University of Ghent and obtained a PhD in computer science in 1999. During that period he published several international papers and was a regular speaker at national and international conferences.
After having worked in the speech and language industry for one year and a half, he returned to the University of Ghent as ERP Manager. As head of the ERP-competency center, Bart was responsible for the introduction of a university-wide ERP-system.
Filip De Meyer of the Department of Medical Informatics and Statistics of the University Hospital of Ghent is the technical secretary of the Security Working Group of the Belgian Telematics Commission, an organisation established to give technical advice to the Belgian Health Ministery. He has been involved in various e-security related EU-projects. One of the priorities of the Security Working Groups is to contribute to a Digital Signature framework in healthcare.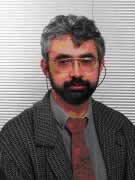 Marc Sel is Director Global Risk Management Services at PricewaterhouseCoopers Risk Management. Marc moved through various positions with Texas Instruments, Alcatel (the former Bell Telephone Manufacturing Company) and Esso. In January 1989 he joined Coopers & Lybrand, where he started as a consultant. After gradually building up more experience by serving international clients, he now takes on the role of Director the Belgian "Security & Technology" group of PwC. He specialises in security technology and cryptography, and in the various security aspects of networking in particular. He also has a keen interest in RBAC, Java, .NET, smartcards, Linux and wireless technologies.He carried out assignments with regard to security for leading organisations such as SWIFT and a wide variety of financial institutions, mostly in but not limited to Europe. He particularly performed pre- and post-implementation reviews for the first Internet banking solutions that went life in Belgium and Luxembourg. He also carried out numerous International assignments in an Internet context for other organisations across various industries as well as for government. As a reminiscence of his pre-Internet past, Marc also holds strong experience in most other networking technologies such SNA, X.25 and DECnet. Within PriceWaterhouseCoopers, Marc is a 'Subject Matter Expert' with regard to Emerging Technology as well as a member of the Cryptographic Centre of Excellence.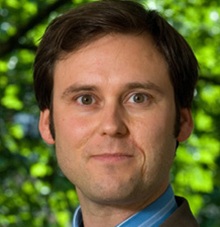 Patrick Van Eecke, Lic.Iur., LL.M., is a lawyer and leads the e-business department of the international law firm DLA Piper, which has 4200 lawyers in 30 countries and more than 60 offices.
Patrick Van Eecke is recommended by the Legal 500 and the European Legal Experts as one of the top lawyers in ICT law in Belgium. He is ranked as 1st Belgian lawyer in the "Guide to the World's Leading Technology, Media & Telecommunications Lawyers" and is also in the world's Top 20.
In 2000-2001, Patrick was a research fellow at the Law School of Stanford University, California, and he wrote his PhD on the legal aspects of the digital signature. He is extensively involved in various research and consulting projects for the European Commission and several national governments. Until June 1999, he was advisor to the Minister of Justice on the legal aspects of the information society and he was involved in the implementation of electronic signature-related legislation, computer criminality, and eavesdropping on electronic communication.
Patrick Van Eecke is the author of several legal articles and books on computer crime, electronic signatures, electronic contracting and privacy. Patrick is editor of the Belgian Revue de Droit Commercial (Larcier), the international Journal of Internet Law (Kluwer), the Belgian-Dutch Computerrecht (Kluwer) and the British Computer Law and Security Review (Elsevier). His most recent book "Recht & elektronische handel" was published by Larcier.
Patrick is a regular speaker at national and international conferences, he is often asked to comment on Internet law-related issues in national and international press, e.g. very recently in The Guardian on the Safe Harbour Agreement. He is also a columnist in the Belgian quality newspaper De Standaard about law and e-business.
Patrick is a professor at the University of Antwerp, teaching European Information and Communications Law. He is also a guest lecturer on Internet law at various universities, such as Solvay Business Institute, Kings College London and Queen Mary University of London (LL.M. Information Technology Law).
Patrick is member of the Brussels bar (since 1994) and is an associate member of the American Bar Association.
Questions about this ? Interested but you can't attend ? Send us an email !