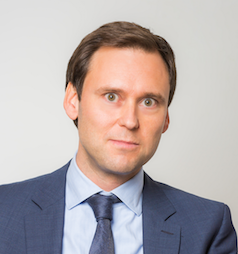 Privacy Aspecten van Big Data, CRM en Digital Marketing
---
Alles over de juridische, privacy en data protection aspecten van big data, CRM, en digital marketing projecten
22 September 2016 (14-21u)
Locatie:
Holiday Inn Airport
(Diegem)
Gepresenteerd
in het Nederlands
door
Patrick Van Eecke
Prijs:
720 EUR
(excl. 21% BTW)
Registreer NU » This event is history, please check out the List of Upcoming Seminars, or send us an email
Check out our related in-house workshops:
Leerdoelen
Waarom dit seminar over de juridische aspecten van big data ?
Privacy is een hot topic. Iedereen die persoonsgegevens verzamelt, opslaat en gebruikt zou de wetgeving hierrond moeten kennen en respecteren. Die regelgeving wordt echter vaak als een oerwoud ervaren, dat enkel voor juristen toegankelijk is.
Dit seminar geeft niet-juristen, i.h.b. IT professionals die betrokken zijn bij CRM, big data en digital marketing projecten, een overzicht van de wetgeving in België en Europa. Zo hopen we dat er bij developers, architecten en project management een belletje gaat rinkelen indien ze de grens naderen van wat volgens de wetgeving mag en wat niet mag, en minstens hun bedrijfs- of externe juristen consulteren, met iets meer juridische kennis van de bestaande wetgeving en het gebruikte jargon.
Met CRM (customer relationship management, klantrelatiebeheer) centraliseren, personaliseren en optimaliseren bedrijven alle contacten met klanten. CRM systemen bevatten uiteraard persoonsgegevens, en worden bovendien meer en meer cloud-based.
Big Data is de hype van het moment in de ICT en marketing wereld, waarin mobiele apparaten, camera's, RFID tags, social media, intelligente energiemeters en vele andere sensoren genereren een constante stroom aan gegevens. We spreken over big data projecten:
indien de hoeveelheid gegevens,
de complexiteit van deze gegevens,
de aangroei en instroom van deze gegevens, en/of
de analyse ervan
onze huidige traditionele database-toepassingen overstijgt.
Big data biedt enorme mogelijkheden voor digital marketing en e-commerce: klanten kunnen zeer gedetailleerd in kaart worden gebracht, wat onbeperkte mogelijkheden biedt voor prospectie, cross-selling, gerichte advertising, loyalty programma's, marketing campagnes via e-mail of sociale media, ... Of zoals één van de Belgische topspelers op de big data markt het samenvat: "Listen bigger", "Learn faster" en "Execute smarter".
Het lijkt vanzelfsprekend dat je voor het personaliseren van je klantenrelatie, marketing en operations, ook persoonlijke informatie gebruikt. De wetgeving over het gebruik van persoonsgegevens is echter zeer uitgebreid en zeer strikt, waardoor vele big data, CRM en digital marketing projecten tegen de privacy wetgeving aanlopen.
Omdat projectleiders in IT en marketing niet goed weten hoe ver ze hierin mogen gaan, of hoe ze dit in hun voordeel kunnen ombouwen, hebben we dit uniek seminar ontwikkeld samen met Prof. Dr. Patrick Van Eecke (DLA Piper en Universiteit Antwerpen). Patrick is een ervaren en wereldvermaard jurist, gespecialiseerd in internetrecht, en de juridische aspecten van e-commerce, data protection, big data, electronische handtekeningen, advertising, e-government, ...
Voor wie is dit seminar bestemd ?
Dit seminar is vooral bedoeld voor ontwikkelaars, architecten en project managers van big data en analytics projecten die meer willen weten over de juridische en privacy aspecten van data, en voor juristen in zoverre zij (nog) niet met de big data problematiek bezig zijn.
Aarzel niet om uw vragen over dit onderwerp vooraf door te sturen naar feedback@itworks.be.
Hieronder alvast enkele artikels die de discussie kunnen opstarten en u reeds op weg zetten:
Volledig Programma
13.30u-14.00u
Registratie met koffie/thee en croissants
14.00u-18.00u
Juridische en Privacy Aspecten van Applicaties die Persoonsgegevens Verwerken
Klantrelatiebeheer met CRM-systemen
"Verrijken" van klantgegevens met sociale informatie
Wat is big data ?
Typische toepassingen: van big data naar digital en social marketing
Bronnen voor big data:

Interne en externe databases
Sensoren en Internet-of-Things (IoT, RFID, NFC, iBeacons, ...)
Camerabeelden, smartphones, smart watches, smart glasses, smart cars, smart thermostats,
Social media data en open data

De Belgische en Europese wetten i.v.m. persoonsgegevens, privacy en data protection
Wat zijn sensitive gegevens, en welke wetten gelden hiervoor ?
Verwerking door third parties
Persoonsgegevens in de cloud
Safe Harbour revisited: het EU-US Privacy Shield
De nieuwe Europese privacy-verordening: GDPR (General Data Protection Regulation)
Deze presentatie wordt onderbroken door een koffie/thee pauze.
18.00u - 18.45u
Diner + Networking
18.45u
Privacy in de Praktijk: Hoe Aanpakken ?
Een Privacy Impact Assessment (PIA) maken
Tips voor het implementeren van de GDPR
Praktische cases (anoniem): wat mag en wat mag niet ? Typische uses cases die kunnen besproken worden: location-based services, health apps, 360 degree-marketing, personalized mobile apps, cross-selling gebaseerd op customer analytics, predictive analytics (bv. het voorspellen van uw boodschappenlijst door retailers), targeted advertising (bv in shops, openbaar vervoer of op smart devices), ...
Anonimiseren en globaliseren van big data sets
20.45u
Samenvatting en Besluit
21.00u
Einde van dit seminar
Sprekers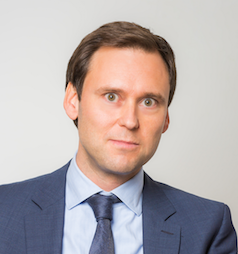 Patrick Van Eecke, Lic.Iur., LL.M., is advocaat en leidt het e-business department van het internationale advocatenkantoor DLA Piper, dat 4200 advocaten telt in 30 landen en meer dan 60 kantoren.
Patrick Van Eecke wordt door de Legal 500 en de European Legal Experts aanbevolen als één van de topadvocaten inzake ICT recht in België. Hij is in de "Guide to the World's Leading Technology, Media & Telecommunications Lawyers" als eerste Belg gerangschikt en haalt daarin 's werelds top-20.
Patrick was in 2000-2001 research fellow bij de Law School of Stanford University, California, en schreef zijn doctoraat over de juridische aspecten van de elektronische handtekening. Hij is nauw betrokken bij allerlei research en consulting opdrachten voor de Europese Commissie en de Belgische regering. Tot juni 1999 was hij adviseur van de minister van Justitie over juridische aspecten van de informatiemaatschappij en was betrokken bij de totstandkoming van de wetgeving over de elektronische handtekening, computercriminaliteit, en onderscheppen van elektronische communicatie.
In de debatten in de Europese Raad vertegenwoordigde hij België als het ging over richtlijnen over de elektronische handtekening en e-commerce. Patrick is ook auteur van diverse publicaties over computercriminaliteit, elektronische handtekening, electronic contracting en privacy en is regelmatig gevraagd als spreker op nationale en internationale conferenties. Hij is ook columnist in De Standaard over recht en e-business.
Patrick is docent aan de Universiteit Antwerpen, Faculteit Rechtsgeleerdheid, en gastdocent aan King's College (MSc Information Technology Law) and Queen Mary University of London (LL.M. Information Technology Law). Hij is auteur van diverse artikels en boeken met betrekking tot juridische aspecten van het internet en spreekt regelmatig op nationale en internationale conferenties.
Questions about this ? Interested but you can't attend ? Send us an email !