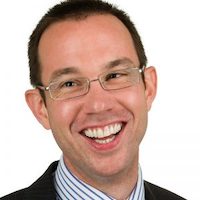 Non-Functional Requirements Workshop
---
A practical, hands-on workshop aimed at making eliciting and analysing non-functional requirements easier
25 October 2022 (9-17h CEST)
Location:
Live Online Event
(@YOUR DIGITAL WORKPLACE)
Presented
in English
by
Adrian Reed
Price:
640 EUR
(excl. 21% VAT)
Register Now » This event is history, please check out the NEXT SESSION
Check out these related open workshops:
Check out our related in-house workshops:
Learning Objectives
What will you learn here ?
This practical and hands-on one-day course will help you understand, identify, categorize, and document non-functional requirements (NFRs).
After successfully attending the course, delegates should:
Understand what NFRs are and their importance on projects
Know the typical categories of NFR and their significance on projects
Identify appropriate elicitation techniques that would be particularly relevant when handling NFRs
Identify typical stakeholders that are relevant for the elicitation and analysis of NFRs
Know the characteristics of a well-defined NFR and be able to apply these when documenting them
Understand how NFRs are typically documented
Here is a very brief video introduction to this course by Adrian Reed himself:
About this course:
Our non-functional requirements workshop is a practical, hands on workshop aimed at making eliciting and analysing non-functional requirements easier.
Why you should attend this course:
Attendees of this course will gain a hands-on introduction to the elicitation, analysis and documentation of Non-Functional Requirements. They will get a chance to practise the theory during the course and discuss how to use this theory and insights in their own practice.
Who should attend this course:
This course is well-suited to anyone who needs to elicit, analyse and document non-functional requirements, and help you understand, identify, categorize, and document non-functional requirements. This is likely to include:
Business Analysts
Product Owners
Requirements Engineers
Functional Analysts
Business Systems Analysts
Requirements Managers
Consultants
Full Programme
8.45h - 9.00h
Welcome and Getting to Know Each Other
Requirement Types

Overview of a requirements classification schema
Understanding the different types of requirements

The Importance of Non-Functional Requirements
Stakeholder Identification
Stakeholder Types
Relevance of NFRs to different stakeholder groups
Change Delivery Lifecycles
Overview of different approaches

Plan-driven lifecycles
Change-driven lifecycles
Build vs Buy

Comparison of approaches

Timing and nature of NFR elicitation and analysis

Traceability
Eliciting and Categorising NFRs
Eliciting NFRs: Brief overview of elicitation approaches, including how to plan the elicitation activity
Categorisation: Including an NFR categorisation schema
Analysing and Defining NFRs
Documenting NFRs: Use of textural statements to define NFRs
Prioritisation: Using the MoSCoW prioritisation framework
Verification & Validation: Quality-checking and achieving sign-off
Requirements Reuse: The relevance of reuse for NFRs
17.00h
End of this workshop
Speakers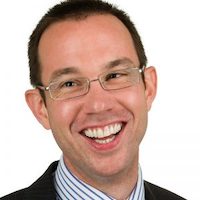 Adrian Reed is a true advocate of the analysis profession. In his day job, he acts as Principal Consultant and Director at Blackmetric Business Solutions where he provides business analysis consultancy and training solutions to a range of clients in varying industries. He is a Past President of the UK chapter of the IIBA® and he speaks internationally on topics relating to business analysis and business change. Adrian wrote the 2016 book 'Be a Great Problem Solver... Now' and the 2018 book 'Business Analyst'
You can read Adrian's blog at https://www.adrianreed.co.uk. Follow Adrian on Twitter @UKAdrianReed and LinkedIn.
Questions about this ? Interested but you can't attend ? Send us an email !