Een gestructureerd overzicht van data science concepten, processen en technologie
Prijs: 720 EUR (excl. 21% BTW)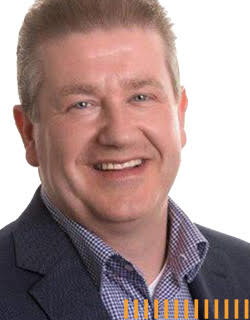 This event is history, please check out the List of Upcoming Seminars
These related seminars and workshops may also be of interest to you:
Sprekers: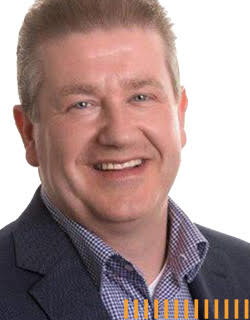 Erik Fransen is oprichter en mede-eigenaar van connecteddatagroup en Centennium Opleidingen. connecteddatagroup verbindt techniek met business of liever, ze verbinden data met mensen én mensen met data. Zo laten wij data werken voor de organisatie. Het is onze ambitie om data eenvoudig, snel, voorspelbaar en integraal beschikbaar te maken voor effectieve analytische toepassing. Centennium Opleidingen verzorgt al ruim tien jaar een diversiteit aan BI, Analytics en datamanagement trainingen, met specialisatie Data Vault modellering.
Met bijna vijfentwintig jaar ervaring in het domein van Business Intelligence, Analytics en datamanagement heeft Erik brede en diepgaande kennis opgebouwd, waarbij zijn aandacht vooral uitgaat naar nieuwe ontwikkelingen in het vakgebied, variërend van architectuur tot analytische toepassing, met als focus Business Intelligence en Analytics werkelijk te laten renderen door data.
Erik vervult diverse rollen in de dagelijkse praktijk, variërend van senior adviseur, projectleider en informatieanalist tot coach en docent. Erik is opgeleid als kennistechnoloog begin jaren negentig en heeft zich in de jaren daarna verder gespecialiseerd in Business Intelligence, Analytics en Big Data. Hij heeft zich snel ontwikkeld in het vakgebied waardoor hij regelmatig wordt gevraagd voor publicaties en workshops/presentaties op (inter)nationale conferenties.
Binnen zijn huidige klantenkring is hij verantwoordelijk voor de effectieve opzet en uitvoering van Data & Analytics projecten met een focus op big data, data virtualisatie, data science. Daarnaast is Erik partnermanager en is hij actief in innovatie en business development.
Bekijk nu het volledige programma ...
Vragen hierover ? Geïnteresseerd maar u kan niet deelnemen ? Stuur ons een email.