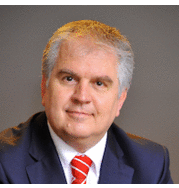 The Future of Big Data: Smart Data-Driven Business
---
Register Now »
AGENDA »
SPEAKERS » This event is history, please check out the List of Upcoming Seminars
Check out our related open workshops:
Check out our related in-house workshops:
Full Programme:
13.30h - 14.00h
Registration and welcome of the participants with coffee/tea and croissants + Networking opportunity
14.00h - 15.00h
The Changing Role of Data
Rick van der Lans (R20/Consultancy)
Data is moving from the data center cellar to the consumer
Data is not about efficiency or cost-reduction anymore, it's about being better and being different
What will be the effect of the changing role of data be on data architectures ?
Big data, bigger data, biggest data, is it really relevant ?
Do we really want data warehouses and data lakes ?
15.00h - 15.50h
Data-Driven Innovation
Pieter den Hamer (Utrecht University & Alliander)
How data & machine learning may save the world, or at least your business
Internet of Things & Data: fuel for digital business & ecosystems, like smart grids & smart cities
Data value chain: from (fast) collection and (agile) integration to (advanced) analytics and (automated) action
Example cases: predictive maintenance, real-time process optimization, and more
Getting it done: people, platform & processes - practical experience from data-driven organisations
15.50h - 16.10h
Coffee/Tea, Refreshments and Networking
16.10h - 17.00h
Big Data Protection & Privacy
Peter Craddock (DLA Piper)
This talk looks at big data from a legal point of view, and focuses on data breaches, privacy issues in big data, and what the GDPR means for big data projects.
Doing a big data privacy impact assessment (DPIA)
Data breaches and big data
Impact of GDPR on big data projects
Tips and advice
17.00h - 17.50h
Big Data Governance
Jan Henderyckx (Inpuls)
Big data governance is not just about making sure that you efficiently use your Hadoop cluster or assuring that you work on the relevant use cases. With the democratisation of big data capabilities and the wider access to data, questions arise on the regulatory- and ethical compliance of the data usage. Locking all data down is not the answer as we would lose too much value.
This presentation focuses on the steps you need to take to get sustainable and compliant value out of your big data.
What is the distinction between Information and Big Data Governance
Catering for the dynamics of data on-boarding and usage flows
Towards policy-based classification and access
Use case governance vs Critical Data Elements
Impact of the Big Data Governance requirements on the architecture
17.50h - 19.00h
Walking Dinner Buffet & Giant Networking Opportunity
19.00h - 19.50h
Artificial Intelligence: how a new industrial revolution changes all industries
Filip Maertens (faction.xyz)
This presentation looks at what big data can do for artificial intelligence and machine learning (and vice versa), and how we have to take an AI-first approach to data-driven business.
Going beyond big data analytics, artificial intelligence algorithms continue to introduce new and unparalleled ways of automating processes at thousands of companies, forcing companies to rethink their business at their very core. This Robotic Process Automation (RPA/IPA) goes beyond big data, systematically replaces manual labour, and aids humans in making more decisions, faster and more precise than ever before.
During this session we'll cover how existing businesses are forced to rethink their industry, and highlight some first-hand creative, innovative or extreme automations that are happening in the industry right now. We'll also touch upon some of the challenges on social, economic and privacy related to machine learning and what role humans will play in a world where machines are assisting us in our daily lives, but also increasingly capable of autonomously handling complex tasks and jobs.
The interaction between AI and big data
What does AI-first mean ?
How does AI make data-driven business smarter ?
Examples of what you can do with AI and big data today
19.50h- 20.40h
From Big Data to Fast Data
Rick van der Lans (R20/Consultancy)
What is the relationship between fast data and the classic world of business intelligence and data warehousing?
A new architecture is necessary for processing fast data
Technologies and products are needed for analyzing fast data
How should fast data be integrated in the enterprise data warehouse?
The challenge of real-time responding to incoming fast data
What is the relationship between big data and the IoT?
20.40h
Conclusions and Summary
21.00h
End of this Seminar
This is a very brief overview of the programme of this unique seminar:
13.30h - 14.00h: Registration and welcome of the participants with coffee/tea and croissants + Networking opportunity
14.00h: The Changing Role of Data - Rick van der Lans (R20/Consultancy)
15.00h: Data-Driven Innovation - Pieter den Hamer (Utrecht University & Alliander)
15.50h Coffee/Tea, Refreshments and Networking
16.10h: Big Data Protection & Privacy - Peter Craddock (DLA Piper)
17.00h: Big Data Governance - Jan Henderyckx (Inpuls))
17.40h - 19.00h: Walking Dinner Buffet & Giant Networking Opportunity & VR Demo
19.00h: Artificial Intelligence: how a new industrial revolution changes all industries - Filip Maertens (faction.xyz)
19.50h: From Big Data to Fast Data - Rick van der Lans (R20/Consultancy)
20.45h - Conclusions and Summary
21.00h - End of this Seminar
SPEAKERS »
REGISTER »