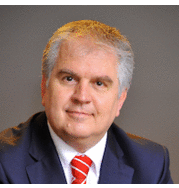 The Future of Big Data: Smart Data-Driven Business
---
Register Now »
AGENDA »
SPEAKERS » This event is history, please check out the List of Upcoming Seminars
Check out our related open workshops:
Check out our related in-house workshops:
Speakers: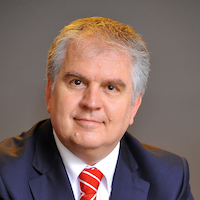 Rick van der Lans is a highly-respected independent analyst, consultant, author, and internationally acclaimed lecturer specialising in data warehousing, business intelligence, big data, and database technology.
He has presented countless seminars, webinars, and keynotes at industry-leading conferences. For many years, he has served as the chairman of the annual European Enterprise Data and Business Intelligence Conference in London and the annual Data Warehousing and Business Intelligence Summit in The Netherlands.
Rick helps clients worldwide to design their data warehouse, big data, and business intelligence architectures and solutions and assists them with selecting the right products. He has been influential in introducing the new logical data warehouse architecture worldwide which helps organisations to develop more agile business intelligence systems.
Over the years, Rick has written hundreds of articles and blogs for newspapers and websites and has authored many educational and popular white papers for a long list of vendors. He was the author of the first available book on SQL, entitled including Introduction to SQL, which has been translated into several languages with more than 100,000 copies sold. More recently, he published his book Data Virtualization for Business Intelligence Systems.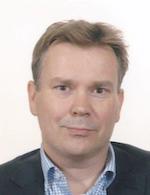 Pieter den Hamer has over 20 years of experience in big data and analytics. During his career, his main focus has been on data driven innovations in several areas like (sustainable) energy, transport and public (open) data. Amongst others, he has worked as principal for Capgemini, managing partner for CIBIT, and as research director for DNV GL in Norway.
Currently, he is working on the combined topics of the energy transition, innovation and big data at the Copernicus Institute of Utrecht University in The Netherlands and at Alliander, a major energy distribution company in The Netherlands and Germany. His academic background lies in machine learning and analytics. Pieter is a frequent presenter at international conferences and has published several books and articles. In addition, he has been member of advisory boards for several organizations, including the Center for Integrated Operations of the Norwegian energy sector and the Big Data breakthrough innovation initiative of the Dutch Ministry of Economic Affairs.
Currently, he is also involved in the European Innovation Program on smart cities & communities, and as co-chair in the big data & energy transition program in the national research initiative Commit2Data.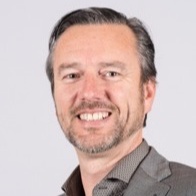 Jan Henderyckx is a highly-rated advisor, speaker and author who has been active in the field of Information Management and Relational Database Management since 1986. He is the founder and managing partner of Inpuls cvba, a consulting company focussing on enabling data driven, compliant and sustainable business value creation.
Jan's experiences, combined with information architecture and management expertise, have enabled him to help many organisations to optimise the business value of their information assets. He has advised internationally and in different industries on the setup of CDO and DPO roles. Based on these experiences Jan has defined an approach for bridging the gap between big data architectural blueprints and regulatory- and ethical compliant big data use cases.
He has presented, moderated and taught workshops at many international conferences and User Group meetings worldwide. He is the President of the Belgium and Luxembourg chapter of DAMA (Data Management Association) and is a DAMA International Board member being the Chair of the Presidents Council. He has published articles in many leading industry journals, and has been elected to the IDUG Speakers Hall of Fame, based upon numerous Best Speaker awards. Jan is certified at the mastery level: DAMA Certified Data Management Professional and Data Governance and Stewardship.
Peter Craddock is a legal technologist, combining legal practice with software development to assist him in his work. He has extensive experience with complex projects in the fields of data protection, e-commerce, software contracting and procurement and the outsourcing of IT services.
Peter advises both SMEs and global players on a wide range of privacy and data protection matters. In addition to general data protection matters (privacy audits, video surveillance, employee monitoring, etc.), Peter has vast experience in complex data transfer issues, covering both intra-group transfers and external transfers and has assisted clients with structuring data flows so as to reconcile business, technical and regulatory requirements.
He also regularly works on matters dealing with new technologies and new ways of using data, such as cloud computing, cookies, data mining, profiling, e-reputation and big data.
He also assists clients at all stages of the lifecycle of any IT-related contract, from drafting and negotiation to implementation, and has represented numerous clients in settlement discussions as well as litigation in both judicial proceedings and arbitration proceedings.
Finally, he has a wide-ranging experience in assisting clients with intellectual property advice, contracts and litigation, with a particular focus on copyright, trade marks and (un)fair trade practices.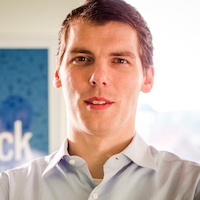 Filip Maertens has a background in cryptography and machine learning, and has successfully co-founded companies in the space of cyber-security and artificial intelligence.
He has been named as Belgium's Top 50 Innovator and Top 50 Entrepreneur, and is a public speaker on technology and startups, at high profile conferences such as TEDx, Cannes Lions, Internet World, LeWeb, TheNextWeb and more.
He is politically active as an intermediary and advisor on various topics of artificial intelligence, privacy and ethics.
Currently he is the co-founder of Faction XYZ, an applied Artificial Intelligence company in Belgium, with offices in Antwerp. The company is specialized in computer vision and natural language processing in the finance, automotive and retail. He is also co-founder at Chatlayer.ai, Europe's leading enterprise platform for conversational agents.
AGENDA »
REGISTER »