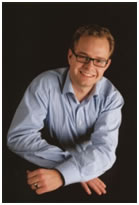 Mobiele Business Innovatie
---
Innoveer uw business met mobiele applicaties
16 June 2011 (14-21u)
Locatie:
Golden Tulip Brussels Airport
(Diegem)
Gepresenteerd
in het Nederlands
door
Prijs:
590 EUR
(excl. 21% BTW)
Registreer NU »
AGENDA »
SPREKERS » This event is history, please check out the List of Upcoming Seminars, or send us an email
Check out our related in-house workshops:
Sprekers: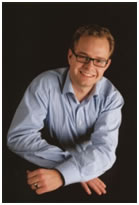 Francis Knudde is Solution Manager Mobile Applications bij RealDolmen. Hij is daarbij vooral bezig met business development en strategie via het uitbouwen, beheren en evangeliseren van de bedrijfsvisie i.v.m. mobiele applicaties. Samen met een team technische experten wil hij efficiënte oplossingen bouwen met toegevoegde waarde voor RealDolmen klanten.
Naast zijn werk als Solution Manager, is Francis ook projectleider voor sommige mobiele projecten. Hij begon zijn carrière als software engineer, gespecialiseerd in Java applicaties en enterprise mobiele applicaties.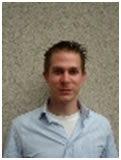 Vincent Claeys is Java Software Engineer bij RealDolmen met 6 jaar ervaring in software-ontwikkeling. Hij begon te ontwikkelen voor iOS in april 2008, net nadat de eerste iPhone SDK beschikbaar kwam en hij geraakte steeds meer gepassioneerd door mobiele software-ontwikkeling. Vincent bouwde diverse iPhone applicaties, gaande van business applicaties tot e-learning applicaties.

Patrick Vandewiele werkt als Software Architect bij RealDolmen. Hij startte zijn carrière in 1988 als software engineer bij General Systems Europe (GSE). Hij werkte daar als technical lead op diverse projecten in o.a. CA-Clipper, CA-Visual Objects, Microsoft C/C++, Visual Basic en .NET.
Hij werkte eveneens als technical lead in meerdere mobiele projecten. Vandaag is hij gespecialiseerd in Microsoft .NET technologie en de ontwikkeling van mobiele toepassingen op basis van de .NET stack.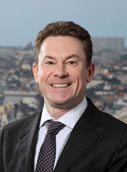 Erik Valgaeren is een vennoot van Stibbe's TMT-departement. Zijn praktijk is gericht op IT, internet, e-commerce en e-communicatierecht, alsook op alle intellectuele-eigendomsaspecten van voornoemde specialisaties.
Hij beschikt over een grondige kennis van de technische aspecten van communicatie. Zijn werkzaamheden omvatten o.a. het opstellen van contracten, het adviseren over de wetgeving en wettelijke reglementeringen alsmede de geschillenregeling voor zowel rechtbanken als arbitrale colleges. Hij behandelt projecten betreffende webservices, outsourcing, facilities management, systeemintegratie, software-implementatie, gegevenstransmissie, databases, health IT, privacy, distributie en partnerships. Aan de basis van zijn activiteiten met betrekking tot intellectuele eigendom ligt de toenemende interactie tussen enerzijds infrastructuur en anderzijds de inhoud of informatie die erdoor wordt gecommuniceerd.
Filip Roelandt werkt bij RealDolmen sinds 1999. Hij begon als System Engineer en is er nu Technology Expert. Zijn funktie spitst zich toe op zowel software en thin client oplossingen als op backend infrastructuur.
Als Citrix Certified Integration Architect (CCIA) en Citrix Certified Enterprise Engineer (CCEE), begeleidt Filip klanten bij de implementie van applicatie en desktop delivery projecten, zowel tijdens het project als bij de ondersteuning achteraf. Filip zoekt daarbij, in samenspraak met de klant, de beste oplossing voor elke specifieke omgeving. Andere technologieën zoals applicatie-virtualisatie, security en networking; maar ook de impact op de bestaande infrastructuur, worden hierbij natuurlijk ook inachtgenomen.
AGENDA »
REGISTER »
Vragen hierover ? Geïnteresseerd maar u kan niet deelnemen ? Stuur ons een email.