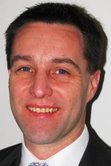 Open Source Business Intelligence
---
Open source alternatives for your BI stack, with an overview of the market, cost/benefits and pitfalls
3 December 2009 (14-21h)
Location:
Pullman Diegem
(Diegem)
Presented
in English
by
Price:
590 EUR
(excl. 21% VAT)
AGENDA »
SPEAKERS »
Our events before the 1st of May are postponed, events after the 1st of May are still planned. However, if we have to cancel an event due to corona, you can reschedule to a future event. This event is history, please check out the List of Upcoming Seminars, or send us an email
Check out our related open workshops:
Check out our related in-house workshops:
Speakers: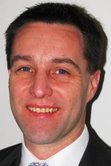 Jos van Dongen is one of Europe's leading analysts, authors and speakers on Open Source Business Intelligence. Jos has been involved in software development, business intelligence, databases and data warehousing since 1990. During his career, he has gathered experience with nearly all the leading BI tools and databases, and he has successfully implemented BI solutions for a large variety of organisations, both profit and non-profit. In 2003, he started his own BI consultancy company Tholis Consulting and became an independent consultant, trainer and project manager.
Since 2006, he publishes about the new trends in BI and data warehousing in Database Magazine (in Dutch). His articles covering open source BI have been recently revised and published in the book "Low cost, high value ?". Jos is also the co-author of the first book on developing open source BI solutions with Pentaho. This book "Pentaho Solutions" was published by Wiley in August 2009.
AGENDA »
Questions about this ? Interested but you can't attend ? Send us an email !