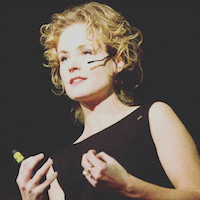 Successful Digital Workplace Adoption
---
Register Now »
AGENDA »
SPEAKERS »
Speakers:
Isabel De Clercq is Keynote speaker, Consultant, Author, Fire Starter, Sparkle Architect, and last but not least, the Founder of connect|share|lead.
She is passionate about the vibrant interaction between people, brands, social technologies and organisational change, and her current focus is on the impact of technology on business, culture and work.
She is the author of the international bestseller book "Social Technologies in Business" (published in June 2017 by Die Keure, republished in Germany by FAZBUCH).
Some of Isabel's statements, with which we completely agree:
Business will be about eco-system and community-thinking
Social Technologies will change the culture of an organisation
It's not about man versus machine, it's about man and machine
I am a crusader against Digital Detox
Knowledge Sharing and Working Out Loud is about Self-Leadership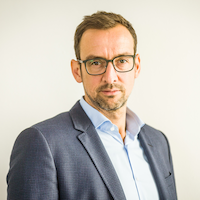 Hans Vandenberghe has had his boots on the ground in digital internal communications for over 10 years. He has extensive experience in IT change communications, internal digital communication, intranets and enterprise social media. He has supported large enterprises such as Barco, Lineas, SD Worx and Mediahuis with digital workplace programs.
Currently his focus has shifted to digital collaboration tools and implementing these with attention to purpose, governance, user adoption and change. He is a big fan of Microsoft Teams and the Office 365 ecosystem because of the plethora of useful and easy-to-use productivity tools that are in there.
Technology is not the issue, it's applying it in the right way and getting the people to understand and embrace this fast-evolving technology. That is what Hans firmly believes.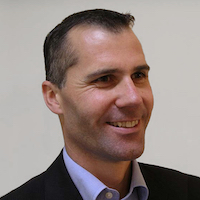 Sam Marshall is the owner of ClearBox Consulting and has specialised in intranets and the digital workplace for over 19 years, working with companies such as Unilever, Vodafone, TUI Travel, Diageo, Sony and GSK.
His current activities focus on intranet and digital workplace strategy, and the business side of Office 365. He is the lead author of the annual 'SharePoint Intranets in-a-box report', the most comprehensive review of these add-on tools.
Sam is a regular keynote speaker at international conferences and has been named a 'Contributor of the year' for his CMSWire column four years in a row. In 2015 Sam was given the Intranet Now award for 'remarkable contribution to the intranet community'. He has an MSc in Artificial Intelligence, an MA in Psychology and more bicycles than shoes.
Jan Vanoudendycke (Engie)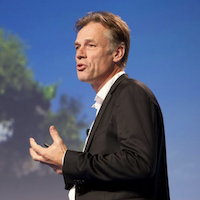 Jan Vanoudendycke is a highly accomplished senior-level manager with proven success in managing power generating assets to enhance safety, productivity and profitability. He has international expertise in managing new and established coal-fired, gas turbine and renewable plants.
Today he is the Director of Knowledge Management (KM) in ENGIE. He implemented a global collaboration platform that allows all employees to be connected in the digital workplace. He is an expert in KM adoption and change. He is a well appreciated speaker at international conferences dealing with collaboration and communities.
Bruce Fecheyr-Lippens (Solvay)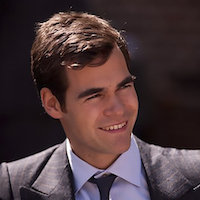 Bruce Fecheyr-Lippens started his career in Consulting before dedicating himself to employee experience. As the leader of European organizational solutions at McKinsey, he founded the People Analytics and became Junior Partner in the Organization Practice.
That's where he discovered talent management. Excited by this topic, he quickly focused on employee experience and future of work, for their immediate and positive impacts on his colleagues.
Joining Solvay appeared as a natural move regarding the proposed challenge: re-imagine HR, find new ways of working, and build a coherent and unique employee experience.
Since 2017, Bruce is the SVP, Global head of Innovating Ways of Working, Digital HR, People Analytics at Solvay. He recently became the HRD of Solvay excellence center.

To be announced. We are currently building the programme.
You may apply via our web site.
AGENDA »