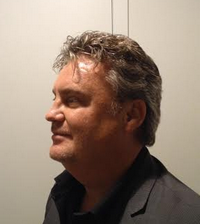 Business Analyse en Modellering met Enterprise Architect
---
Hands-on workshop over hoe Enterprise Architect helpt bij het Analyseren en Modelleren van Business Processen met BPMN en het Modelleren van Architectuur met ArchiMate® ?
30 January 2014 (14-21u)
Locatie:
Golden Tulip Brussels Airport
(Diegem)
Gepresenteerd
in het Nederlands
door
Christian Gijsels
Prijs:
690 EUR
(excl. 21% BTW)
Registreer NU » This event is history, please check out the NEXT SESSION
Check out our related in-house workshops:
Leerdoelen
Waarom deze workshop ?
Heel veel van onze klanten die naar seminars en workshops komen over BPMN, enterprise architectuur, business analyse en requirements gathering, hebben 1 ding gemeen: hun bedrijf gebruikt de tool Enterprise Architect® 10.0 van SparxSystems®, maar helaas bijna uitsluitend voor het implementeren en testen van software, en slechts in zeer beperkte mate voor het analyseren en modelleren van business processen en business behoeften.
Enterprise Architect 10.0 van SparxSystems biedt u een volledige omgeving die u bijstaat in elke fase van een project, van requirements gathering tot het implementeren en testen van software. Hierdoor biedt een tool zoals Enterprise Architect 10.0 (verder afgekort als Enterprise Architect of EA10) iets voor elke rol binnen een project en de communicatie ertussen, maar laat deze tool ook het stroomlijnen toe van de deliverables en de samenhang, iets waar nogal wat bedrijven problemen mee hebben.
We willen het tijdens deze workshop vooral hebben over de minder bekende toepassingen van Enterprise Architect, o.a. voor architectuurmodellering, vereistenanalyse en documentatie, alsook voor business analyse, procesmodellering, simulatie van bedrijfsprocessen, software project management, informatiemodellering, enz. Het gebruik van deze tool voor software-implementatie is zeer bekend, dus daar gaan we niet diep op in.
Uw docent en begeleider bij deze workshop, Christian Gijsels van The Business Analysts, heeft een zeer ruime ervaring met business analyse, requirements management en het modelleren van bedrijfsprocessen met Enterprise Architect, en hij gebruikt deze en vele andere tools vrijwel dagelijks. U krijgt dan ook een zeer praktische en pragmatische kijk tijdens deze intensieve, interactieve en inspirerende workshop die ook als in-house workshop beschikbaar is.
Het is absoluut niet de bedoeling van Christian Gijsels noch van I.T. Works om Enterprise Architect te promoten, maar om het gebruik ervan te verbeteren en uit te breiden bij bedrijven die deze tool reeds in huis hebben.
Wat leert u uit deze workshop ?
Tijdens deze intensieve en interactieve workshop krijgt u een antwoord op deze en andere vragen:
Hoe pakt u business analyse en modellering beter aan m.b.v. deze tool ?
Wat zijn de best practices in het geavanceerd gebruik van deze tool ?
Hoe faciliteert en verbetert u de communicatie over business behoeften, business processen en de te ontwikkelen software-oplossing m.b.v. Enterprise Architect ?
Hoe kunnen diagramma's worden gesimuleerd in Enterprise Architect ?
Voor wie is deze workshop bestemd ?
Deze workshop richt zich tot iedereen die reeds Enterprise Architect 10.0 van Sparx Systems in huis heeft, en die wil bijleren hoe deze tool beter kan gebruikt worden voor enterprise architectuur, business analyse, procesmodellering en software development:
Business & systeemanalysten
Proces en business modelers / analysten in BPM projectgroepen
Enterprise architecten
Business Process eigenaars
Project sponsors
Consultants in EA, BPM en requirements management
Deze workshop wil een gestructureerde basis leggen zodat elke gebruiker verder kan, in welk formaat hij/zij ook wil modelleren en rekening houdend met structuur, hergebruik, beveiliging en multi-user aspecten. Wij verwachten van de deelnemers een minimale voorkennis van het gebruik van Enterprise Architect (dat mag versie 9 zijn) en dat ze Enterprise Architect 10.0 op hun laptop hebben geïnstalleerd (mag een trial versie zijn).
ArchiMate en TOGAF zijn registered trademarks van The Open Group. SparxSystems en Enterprise Architect zijn registered trademarks van SparxSystems Ltd.
Volledig Programma
13.30u - 14.00u
Registratie, koffie/thee en croissants, ontvangst van de deelnemers
14.00u - 14.30u
Enterprise Architect 10.0 van Sparx Systems
Overzicht van dit modelleringsplatform
EA versie 10 vs. versie 9
Ondersteunde notatieformaten: UML (Unified Modelling Language), BPMN (Business Process Model & Notation), DFD (Data Flow Diagram), ArchiMate®, TOGAF (The Open Group Architecture Framework), enz
De kracht van een centrale repository voor hergebruik, team development, impact analyse, ...
Gebruik over de grenzen heen van architectuur, business analyse, procesverbetering en software development
Opzetten van een optimale en gestructureerde EA10 omgeving die reuse van modellen, actoren, business kennis en deliverables mogelijk maakt
Opzetten van enkelvoudige modellen en meervoudig gekoppelde modellen: human en fysische actoren, datamodellering, ...
Impactanalyse uitvoeren
14.30u - 15u00
Enterprise Architectuur met Enterprise Architect
Ondersteuning van ArchiMate en TOGAF in Enterprise Architect
Workshop: Modelleren van enterprise architectuur
Deliverables en best practices
15.00u - 15.30u
Business Analyse en Verzamelen/Documenteren van de Vereisten
Modelleren van SWOT analyse, cause & effect diagramma's, ...
Stakeholder mapping, RASCI diagramma's en business motivation modelling
Brainstorming faciliteren via mindmaps en brown paper sessies
Verzamelen en modelleren van requirements
Vastleggen en modelleren van de work scope d.m.v. een context diagram / Level 0 van de DFD
15.30u - 15.50u
Koffie/Thee en croissants
15.50u - 17.50u
Procesmodellering met BPMN in Enterprise Architect
Workshop: Modelleren van een huidige businesssituatie (AS-IS)
Workshop: identificeren van procesverbeteringen en modelleren/simuleren van het TO-BE procesmodel
Koppeling tussen business analyse, requirements en procesmodellering
Niveau's: beschrijvende, analytische en uitvoerbare modellering
Modelleren van actors en data-objecten
Modelleren van activities en events in het business proces
Simuleren van bedrijfsprocessen
Best practices, bv. BPMN Stijlen en het opzetten van een BPM framework
18.50u
Functionele Analyse met Enterprise Architect
Van Business analyse naar Functionele analyse
Workshop: Modelleren met UML en use cases in Enterprise Architect
Best practices en tips & tricks;
20.15u
Data Modellering met Enterprise Architect
Data Modellering
Workshop: Data Flow Diagrams (DFD) in Enterprise Architect
Best practices en tips & tricks;
21.00u
Einde van deze Workshop
ArchiMate en TOGAF zijn registered trademarks van The Open Group. SparxSystems en Enterprise Architect zijn registered trademarks van SparxSystems Ltd.
Sprekers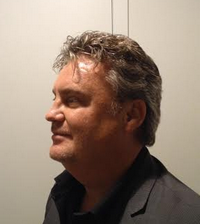 Christian Gijsels (47 jaar), momenteel werkzaam binnen de Cronos Holding, is verantwoordelijk voor de Consulting Groep The Business Analysts, een groep van een 55-tal business analysten, functionele analysten en project managers. Voorheen was Christian Gijsels e-Business Manager bij KPMG. Christian Gijsels is lid van BPM Institute en is in actief contact met Bruce Silver, de grondlegger van BPMN.
Christian Gijsels was één van de stichters van Evisor (later verkocht aan PwC) en was daar verantwoordelijk voor Consulting. Voor en na de integratie van Cimad Consulting en IBM Professional Services was hij Practice Leader van de Network Consulting en Security Groep.
Christian behaalde zijn Master in Computer Technology aan het LUC, en is tevens Certified Advanced Consulting Skills (KPMG Verona), Certified PDN (Consulting Problem Solving), Certified Teacher bij IBM Belgium, en Internal Auditor Quality System ISO 9001:2000 (SGS Belgium), Certified Scrum Master/CSM at Scrum Alliance, en Certified BPMN at BPMInstitute.org New York (Bruce Silver), KMO Challenge, at Vlerick Leuven Gent - Management School.
U kan Christian natuurlijk ook vinden op LinkedIn en op Twitter.
Questions about this ? Interested but you can't attend ? Send us an email !