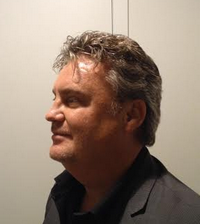 Business Rule Modellering met DMN en BPMN
---
Praktisch overzicht van business rule en decision modellering via de gloednieuwe DMN standaard en BPMN
6 June 2018 (14-18u30)
Locatie:
Parker Hotel
(Diegem)
Gepresenteerd
in het Nederlands
door
Christian Gijsels
Prijs:
480 EUR
(excl. 21% BTW)
Registreer NU » This event is history, please check out the List of Upcoming Seminars, or send us an email
Check out these related open workshops:
Check out our related in-house workshops:
Leerdoelen
Waarom deze workshop ?
De modelleertaal DMN (Decision Model and Notation) is nu een industriestandaard, die net als BPMN en CMMN werd gepubliceerd door de Object Management Group (OMG). De 3 standaarden BPMN, CMMN en DMN vormen samen de Business Analysis Layer.
DMN laat toe om beslissingen te beschrijven, te modelleren en uit te voeren op basis van beslissingsregels en beslissingstabellen. De DMN standaard is nog zeer jong, maar werd ontwikkeld door specialisten met tientallen jaren ervaring in "Business Rule Management".
Bij het modelleren van een bedrijfsproces kunnen eenvoudige beslissingen gemodelleerd worden in BPMN, maar meer complexe beslissingen worden beter gemodelleerd en onderhouden in DMN. Bedrijfsanalisten kunnen de beslissingsregels modelleren in gemakkelijk te lezen tabellen, en die tabellen kunnen direct door een beslissingsengine worden uitgevoerd. Dit minimaliseert het risico op misverstanden tussen business analisten en developers, en het laat zelfs nog snelle veranderingen toe in productie.
Het doel van een beslissingsmodel is om een gedeeld begrip te krijgen van logica, gegevens en processen dat volledig traceerbaar is vanaf de zakelijke vereisten tot de IT implementatie. De Decision Modelling and Notation standaard van de OMG is een notatie die deze doelen bereikt.
Het grote voordeel van DMN ligt in het bieden van een gemeenschappelijke taal die de kloof tussen bedrijfs-, IT en analytische afdelingen binnen organisaties verkleint, samenwerking verbetert, hergebruik bevordert en de mogelijkheid biedt om oplossingen accuraat en consistent te implementeren.
Wat leert u tijdens deze workshop ?
Deze cursus is een inleiding tot DMN. Het positioneert de taal DMN naast de talen BPMN en CMMN als een onderdeel van de Business Analysis Layer. De bedrijfsanalyselaag is de laag tussen de "Architectuur & Visie" laag (eerste laag, gedocumenteerd in ArchiMate) en de "Low Level BPM" laag (derde laag, gedocumenteerd in UML).
Deze cursus legt de volledige syntax uit van DMN en de relatie met BPMN en CMMN: wanneer gebruik je wat? Verder gaan we dieper in op de relatie tussen BPMN, CMMN en DMN en de creatie van optimale bedrijfsprocessen binnen de mogelijkheden van beide talen.
Deze workshop helpt deelnemers om te voldoen aan de toenemende eisen in Decision Modelling, met name voor automatisering. DMN kan worden gebruikt om de toekomstige TO-BE situatie te modelleren en te verbeteren in complexe business processen. Rules, rule engines en notaties bestaan al lang, maar sinds DMN is er eindelijk een standaard voor het uitwisselen van beslissingskennismodellen.
Hierdoor geeft deze cursus vooral een antwoord op deze vragen:
Wat is de koppeling tussen DMN en BPMN / CMMN ?
Wanneer gebruik je DMN ?
Hoe gebruik je DMN samen met BPMN en CMMN ?
Welke hulpmiddelen kunnen je helpen om DMN te modelleren ?
Wat is het DMN-formaat precies ?
Tijdens deze workshop zullen we resultaten laten zien van enkele echte Belgische voorbeelden in DMN modellering.
Voor wie is deze workshop bestemd ?
Deze workshop is bedoeld voor iedereen die geïnteresseerd is in Decision Modelling, en die het nut inziet van het notatieformaat DMN, van de integratie tussen BPMN en DMN, en die DMN wil gaan gebruiken. In het bijzonder onderscheiden we 2 belangrijke doelgroepen:
Bedrijfs- en overheidsorganisaties, op zoek naar een formele manier om complexe beslissingsprocessen uniform te beschrijven
Projectgroepen die op zoek zijn naar manieren om complexe processen te verbeteren met het oog op automatisering en automatische rule-based beslissingen voor specifieke applicaties en platformen
Binnen deze doelgroepen denken we o.a. aan deze functietitels:
Proces- en businessmodellers in BPM-projecten
Enterprise architecten
Business & systeemanalisten
Business process managers
Business Analysten voor Rule Engines
Ontwikkelaars van procesautomatiseringsoplossingen
Deze workshop is zeker niet alleen voor IT, maar ook voor zakelijke gebruikers, business analisten, citizen developers, ...
Voor deze workshop kan de gratis versie van Camunda Modeller gedownload worden (Windows/MacOS/Linux), te vinden op https://camunda.com/download/modeler/. Het zou leuk zijn voor de groepsoefeningen en voor het aanvoelen wat een tool kan betekenen voor DMN modellering, indien sommige deelnemers een laptop met een werkende versie van Camunda Modeller zouden meebrengen, maar dit is zeker geen verplichting.
Volledig Programma
13.30u - 14.00u
Registratie, koffie/thee en croissants
14.00u
Inleiding en positionering van DMN
Core elementen van beslissingsmodellen
BPMN Meets DMN: Business Processen, Cases en Decision Modelling

Layer 1: Integratie met Business Processen en Cases
DMN Integratie met Business Processen: BPMN & DMN
DMN Integratie met Business Cases: CMMN & DMN
Layer 2: Definitie van een Decision Requirements Diagram (DRD)
Een Decision Requirements Diagram (DRD) modelleert een domein van besluitvorming, waarin de belangrijkste elementen van dat domein worden getoond en de afhankelijkheden daartussen. De DRD-elementen zijn:
Decision notation
Business Knowledge Model notation
Input Data notation
Knowledge source notation

De DRD requirements:
Information Requirement notation
Knowledge Requirement notation
Authority Requirement notation
De nieuwe DMN standaard bevat standaard ook een ingebouwde expressie taal, FEEL (Friendly Enough Expression Language). Deze taal wordt gebruikt om expressies te evalueren in een DRD (Decision Requirements Diagram). Zo kan men op een gebruiksvriendelijke manier voorwaarden invoeren in een DRD met behulp van elementen.
Deze elementen zijn strings, nummers, booleans, datum en tijd, ..
16.00u - 16.15u
Koffie/Thee en Versnaperingen
Layer 3: Beslissingstabellen
Definitie van een Beslissingstabel (Decision Table)
Hoe specificeer je Beslissingslogica in zo'n tabel, m.b.v.

Input data notation
Output data notation
Rules notation

Wat is de Priority hit policy van een beslissingstabel ?
DMN modellering in de praktijk: groepsoefeningen
18.15u - 18.30u
Vragen & Antwoorden, Discussie
18.30u
Einde van deze workshop
Sprekers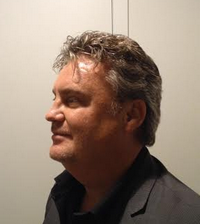 Christian Gijsels is zelfstandig consultant bij GIJSELSDOTCOM NV, gespecialiseerd in modelleertalen en -tools voor architectuur (ArchiMate), business analyse (BPMN voor processen, CMMN voor cases, en DMN voor beslissingen en decision rules) en functionele analyse (UML).
Voorheen was hij Director bij KPMG Technology Advisory België en verantwoordelijk voor de Belgium Enterprise Architecture Practice.
Daarvoor was Christian lange tijd werkzaam binnen de Cronos Holding, waar hij mede-oprichter/verantwoordelijk was voor de consulting groep The Business Analysts, een groep van een 55-tal business analysten, functioneel analysten en project managers.
Christian Gijsels is lid van BPM Institute en is in actief contact met Bruce Silver, de grondlegger van BPMN.
Christian behaalde zijn Master in Computer Technology aan het LUC, en is tevens Certified Advanced Consulting Skills (KPMG Verona), Certified PDN (Consulting Problem Solving), Certified Teacher bij IBM Belgium, en Internal Auditor Quality System ISO 9001:2000 (SGS Belgium), Certified Scrum Master/CSM at Scrum Alliance, Certified BPMN at BPMInstitute.org New York (Bruce Silver), KMO Challenge, at Vlerick Leuven Gent - Management School, en is ook Certified in ArchiMate, Scrum PO en Six Sigma.
U kan Christian natuurlijk ook vinden op LinkedIn en op Twitter.
Questions about this ? Interested but you can't attend ? Send us an email !