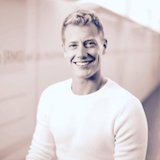 Growth Hacking in de Praktijk
---
Dit seminar leert u de skillset en de mindset voor continue en duurzame groei in uw bedrijf. GH is zowel voor startups als voor gevestigde bedrijven. Met schitterende GH case study door Doccle !
29 November 2017 (14-18u30)
Locatie:
Parker Hotel
(Diegem)
Gepresenteerd
in het Nederlands
door
Nick Vinckier
Prijs:
420 EUR
(excl. 21% BTW)
Registreer NU » This event is history, please check out the List of Upcoming Seminars, or send us an email
Check out these related open workshops:
Check out our related in-house workshops:
Leerdoelen
Wat is growth hacking ?
Wikipedia definieert Growth Hacking als "een data-driven proces van snel op elkaar volgende lean product development & marketing experimenten, waarbij de growth hacker een scala aan marketing en communicatie-kanalen gebruikt om een bedrijf te laten groeien". Dit namiddagseminar gaat dieper in op hoe u door continu en efficiënt experimenteren met marketing en product development tot duurzame groei kan komen in uw bedrijf. Duurzame groei focust niet op aantal clicks, likes en followers, maar op de juiste zaken, namelijk degene die de return-on-investment optimaliseren. Daarom zijn de juiste metrics ("the metrics that matter") superbelangrijk, en daarover hebben we het natuurlijk ook in dit seminar.
Ondertussen zijn heel wat voorbeelden bekend van bedrijven die via growth hacking enorm gegroeid zijn door het slim gebruik van sociale netwerken, automation en data. Denk maar aan Airbnb en Udemy, die data gebruikten van resp. Craigslist en Youtube om hun business initieel van de grond te krijgen, toen ze nog geen klanten, inkomsten en budgetten hadden voor marketing en product development. U mag hieruit echter niet concluderen dat growth hacking enkel nuttig is voor startups: tijdens dit namiddagseminar kijken we vooral hoe gevestigde bedrijven deze onconventionele en vaak zeer goedkope technieken kunnen gebruiken om duurzaam te groeien.
De skillset van growth hackers overstijgt die van de meeste online marketeers, en gaat van het optimaliseren van conversies en het creëren van kunstmatige viraliteit tot het programmeren van screen scrapers en het snel experimenteren en analyseren. Eigenlijk is de ideale growth hacker voor een deel marketeer, voor een deel programmeur, en voor een deel ondernemer. Growth hacking is echter meer dan het aanleren van een nieuwe skillset: het is een mindset, een visie en een strategie om steeds op zoek te gaan naar manieren om sneller te groeien dan de onmiddellijke concurrenten, en die groei te bestendigen. Dit seminar bespreekt zowel de skillset als de mindset die nodig is voor growth hacking.
Voor ons is het alvast duidelijk dat de succesvolle bedrijven van de toekomst continu growth hacking technieken zullen gebruiken om relevant te blijven in de steeds sneller wijzigende en steeds competitievere markt.
Waarom mag u dit seminar niet missen ?
Dit namiddagseminar geeft u een antwoord op deze en volgende vragen:
Hoe helpt growth hacking bij qualitative lead generation in B2B bedrijven ?
Hoe kunt u interne en externe data gebruiken bij de groei van een bedrijf ?
Welke rol speelt automation in growth hacking via o.a. AI, machine learning en chatbots ?
Hoe kun je sociale media gebruiken om duurzaam te groeien ?
Wat zijn de "metrics that matter" in growth hacking ?
Welke vaardigheden heeft een growth hacker nodig ?
Wat doen bedrijven zoals Doccle vandaag met growth hacking ?
Hoe wakkert growth hacking de startup en entrepreneur-spirit aan in "vastgeroeste" bedrijven ?
Voor wie organiseren we dit seminar ?
Dit seminar richt zich op iedereen die geïnteresseerd is in duurzame groei, zowel in startups als in gevestigde bedrijven. Dit kan iedereen zijn die betrokken is bij innovatie en transformatie-projecten, zowel marketeers, productontwikkelaars als ondernemers.
Zoals steeds ligt de focus van een I.T. Works seminar op de realisatie, howto, tools en tips om growth hacking efficiënt (doing things right) en effectief (doing the right things) aan te pakken, vooral in gevestigde bedrijven die hun digitale business succesvol(ler) willen maken.
Interesting Links:
Check out these links if you want to know more about growth hacking:
Volledig Programma
13.30u - 14.00u
Registratie, koffie/thee en croissants
14.00u
Introductie tot Growth Hacking (Nick Vinckier, Duval Union Consulting)
Wat is growth hacking ?
Waarom wordt growth hacking steeds belangrijker ?
De relatie met traditionele marketing en produktontwikkeling
Hoe (ver)leg je de focus op scalability ?
15.30u - 15.45u
Koffie/Thee en Versnaperingen
15.45u - 16.45u
Case Study: Doccle (Bram Lerouge, General Manager Doccle)
Korte voorstelling Doccle
Waarom gebruikt Doccle growth hacking technieken ?
Voorbeelden en ervaringen
Overzicht van de belangrijkste resultaten
Vragen en discussie
16.45u - 17.00u
Koffie/Thee en Versnaperingen
17.00u - 18.15u
Growth Hacking Technieken in uw Bedrijf (Nick Vinckier, Duval Union Consulting)
Growth hacking technieken voor:

acquisitie (bv. virale marketing, SEO, content marketing, meten van de customer acquisition cost)
activatie (bv. on-boarding en lead generation)
omzetstijging (bv. conversie-optimalisatie, upselling, freemium modellen)
klantenbinding (gebruik persona's, how to get your customers hooked, hoe verhinderen dat klanten vertrekken, ...)
referrals door klanten

Hoe wordt u een growth hacker ?
Hoe meten dat growth hacking werkt ?
Tientallen tips en tricks uit de praktijk
Onze bedoeling is dat u dit seminar verlaat met enkele Minimum Viable Growth Hacking Experimenten waarmee u direkt aan de slag kan
18.15u - 18.30u
Vragen & Antwoorden, Discussie, Afsluiting
18.30u
Einde van dit seminar
Enkele interessante artikels over growth hacking:
Sprekers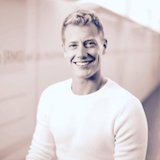 Als consultant bij Duval Union Consulting helpt Nick klanten van Duval Union Consulting bij het bouwen van effectieve, hands-on, digital business en communicatie strategieën.
Zijn vroegere ervaringen, zijn ingesteldheid als entrepreneur en zijn expertise met digital maken van hem een echte digital wiz kid en een storyteller.
Nick is creatief, schrijft graag en is niet bang om een podium te betreden.
Via Duval Union Consulting biedt Nick "Growth Hacking for Corporates: aan, waarin hij een strategie opzet om duurzaam te groeien, alsook het team, de mindset, de processen en de tools. Dit licht hij graag toe in dit seminar.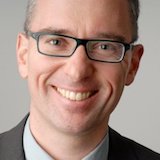 Bram Lerouge is CEO van Doccle, hét Belgisch platform waar je al je documenten op één plek ontvangt, betaalt en bewaart.
Questions about this ? Interested but you can't attend ? Send us an email !