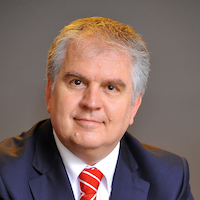 Big Data, NoSQL, NewSQL and Analytics
---
Building blocks for tomorrow's innovative database applications
3 October 2013 (14-21h)
Location:
Golden Tulip Brussels Airport
(Diegem)
Presented
in English
by
Price:
720 EUR
(excl. 21% VAT)
Register Now » This event is history, please check out the List of Upcoming Seminars, or send us an email
Check out our related in-house workshops:
Learning Objectives
Why do we organize this seminar about Big Data, NoSQL, NewSQL and Analytics ?
Today, Big Data, Hadoop, NoSQL, NewSQL, analytical database servers, MapReduce, appliances are all very popular terms in the IT industry. But are these just all hypes? Is this exotic technology only for Facebook and Twitter-like websites ? Was the relational database not the one-size-fits-all solution for all your information management problems after all ? Can Big Data and NoSQL be valuable for more traditional enterprises like yours ?
This seminar discusses and positions these new developments clearly, and explains why and how they can be relevant for any organisation. Our speaker Rick van der Lans is a database-expert pur sang, very familiar with relational database technology and SQL, who has witnessed the rise (and sometimes fall) of many other database technologies, like hierarchical and network databases, object databases, XML databases and now also NoSQL, NewSQL, streaming and analytical databases. Rick offers you the knowledge and insights you need to make the right choices in the big data revolution, and to put NoSQL, NewSQL, analytical database servers and big data in a broader, pragmatic perspective.
What does big data have to offer for retail, utilities, banking, insurance, ... companies ?
What will you learn at this unique seminar about Big Data, NoSQL, NewSQL and Analytics ?
This seminar answers these and many other questions:
What exactly do we mean with Big Data and NoSQL, and why/when can this be useful for you ?
Which NoSQL implementations exist, and what is their status ?
What are the properties and advantages/disadvantages of analytical database servers ?
What are key-value, document, column-family and graph stores ?
For which applications are these concepts and tools most useful ?
How do we unlock the power of big data databases for reporting and analysis, and what is meant with the "SQL-fication of NoSQL" ?
Where is the Big Data, NoSQL, NewSQL and analytical database revolution going ?
What exactly is NewSQL and why/when can this be useful for you ?
Who should attend this seminar ?
This seminar is intended for anyone who wants to learn about the newest developments in the database world, including (but not limited to):
database specialists,
database administrators,
datawarehouse- and database designers,
database- and business intelligence experts,
consultants,
technology planners,
project managers,
system and infrastructure analists,
...
Full Programme
13.30h - 14.00h
Registration and welcome of the participants with Coffee/Tea and Croissants, Vendor Expo and Networking Opportunity
The history of database servers: from file servers to database servers
How important are concepts such as declarative language and storage independence?
Trends in the database market
The need for more data scalability and query performance
What does big data have to offer for retail, utilities, banking, insurance, ... companies ?
Big Data: Hype or Reality ?
What exactly do we mean with Big Data ?
The key application area of Big Data: business analytics
The four Vís of big data: volume, variety, velocity, and variability
Differences between semi-structured, poly-structured, multi-structured, and unstructured data
Examples of Big Data: sensor data, (micro-)event data, and clickstream data
What is the value of Big Data for your organisation ?
Classification of NoSQL products: key-values stores, document stores, column-family stores, and graph data stores
Itís all about data scalability and performance
NoSQL and clusters, replication and sharding
New transaction concepts like the CAP theorem, eventual consistency, replication factor and partition tolerance
Why is schema-on-read more flexible than schema-on-write ?
How does MapReduce work ?
The Hadoop stack: HDFS, MapReduce, Hive, ZooKeeper, Pig, Impala, ...
Are NoSQL products really database servers?
Market overview, including Apache Hadoop, HBase and CouchDB, Cassandra, Cloudera, DataStax, IBM InfoSphere BigInsights, InfiniteGraph, MapR, Microsoft HDInsight Server and Windows Azure SQL Database, MongoDB, Neo4j, Oracle Big Data Appliance and Riak
Productivity and maintenance implications of working with a low-level API instead of SQL
Application areas of NoSQL database servers
15.45h - 16.00h
Coffee/tea Break with Refreshments, Vendor Expo and Networking Opportunity
Analytical SQL Database Servers
Classification of analytical SQL database servers, and can they compete with NoSQL products?
The advantages and disadvantages of column-based database servers
How important is in-database analytics?
Is loading databases into internal memory the solution? Is it feasible?
Market overview, including Actian VectorWise (Ingres) and ParAccel, EMC/Greenplum, Exasol, HP/Vertica, IBM/Netezza, Kognitio WX2, Microsoft PDW, Oracle Exalytics, SAP HANA, Sybase IQ, Teradata Appliance and Teradata Aster Database
17.00h - 17.45h
Exploring Data in NoSQL Systems Using SQL
17.45h - 19.00h
Dinner Buffet, Vendor Expo and Networking Opportunity
19.00h - 20.00h
Data Virtualization, NoSQL and Big Data
What is data virtualization?
Differences between abstraction, data federation and data integration
On-demand versus scheduled integration and transformation
How data virtualization can open Big Data to the masses
Joining data in NoSQL systems with data in classic systems
Product overview, including those of Composite Software, Denodo, IBM, Informatica, RedHat, and Stone Bond
NewSQL means high-performance transactional SQL systems, based on shared-nothing architectures and supporting ACID-transactions
Simpler transactional mechanisms
Avoiding multi-table joins that can't be parallelized
The use of geographical databases
Market overview of NewSQL products, including Akiban, Clustrix, NuoDB, TransLattice VMware SQLFire, VoltDB
What is the role of NewSQL tools in the big data world ?
20.45-21.00h
Q & A, Summary and Conclusions
When to use NoSQL?
When to use which database technology?
High-level overview of database market
21.00h
End of this Seminar
Speakers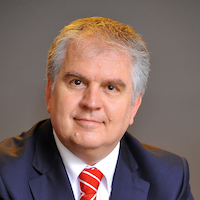 Rick van der Lans is the managing director of R20/Consultancy, based in The Netherlands. He is an independent analyst, consultant, author, and internationally acclaimed lecturer specializing in data warehousing, business intelligence, big data, and database technology.
Rick writes for various websites, including TechTarget and BeyeNETWORK, and has authored many white papers. His popular books, including Introduction to SQL (Addison-Wesley Professional, 2006) and Data Virtualization for Business Intelligence Systems (Morgan Kaufmann, 2012), have been translated into numerous languages with more than 100,000 copies sold.
You can follow Rick on Twitter via @rick_vanderlans.
Questions about this ? Interested but you can't attend ? Send us an email !