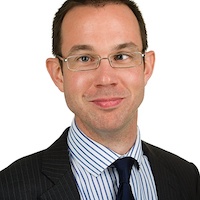 Pre-Project Problem Analysis
---
Practical Techniques for Early Business Analysis Engagement
23 October 2018 (14-21h)
Location:
Parker Hotel
(Diegem)
Presented
in English
by
Adrian Reed
Price:
720 EUR
(excl. 21% VAT)
Register Now » This event is history, please check out the NEXT SESSION
Check out these related open workshops:
Check out our related in-house workshops:
Learning Objectives
What will you learn here ?
In this practical and hands-on one day course, you will get practical and proven techniques for early business analysis engagement.
After attending this course, delegates will:
Understand what pre-project problem analysis is, and its significance in the analysis and project lifecycle
Understand the importance of stakeholder identification, categorisation and management
Be able to define a problem using a 'problem statement' and understand how successful outcomes can be articulated with Critical Success Factors and Key Performance Indicators
Understand what a Business Use Case diagram is and understand its value in articulating scope during pre-project problem analysis
Use a 1 page 'Project Concept Summary' template to bring together a potential project idea onto a page
About this course:
Successful projects need a clear direction and a definitive destination.  This starts with a solid understanding of the business problem or opportunity that exists. A key skill-set to achieving this level of clarity is problem analysis.
This practical, hands-on course focusses on how to carry out problem analysis either before a project has been initiated or during the project's early stages. The session starts with a broad definition of problem analysis, and then focusses on techniques for understanding the high-level "Why" and "What" of projects. The session continues by focussing on how to define a high-level Project Concept Summary.
Who should attend this course:
This course is well suited for anyone needing to understand how to undertake problem analysis early in the project lifecycle. It will be of particular interest to BA teams that are looking to 'left shift' and seek early engagement. Typical delegates include:
Business Analysts
Business Systems Analysts
Consultants
Requirements Managers
Requirements Engineers
Product Owners
Course Format:
The course is designed to be interactive and engaging. Exercises and group work are introduced to ensure that learning is cemented and the material is made as concrete as possible. The course material is designed to be a useful "aide-mémoire" when you are "in the field".
Each delegate receives a printed copy of the Blackmetric Course Manual which contains a summary of the course.
Full Programme
13.30h - 14.00h
Registration, coffee/tea and croissants
14.00h
Introduction: What is 'Problem Analysis' ?
A brief introduction to the course, and a discussion of why it is important that we analyse the problem before assuming or implementing a solution.
Stakeholders in Problem Analysis
Overview of the importance of stakeholder identification and engagement in problem analysis, including:
Identifying Stakeholders: Tips for identifying likely stakeholders, along with suggestions of potential 'generic' stakeholder types that regularly warrant consideration
Stakeholder Analysis: Categorisation of stakeholders
Techniques for understanding the underlying problems and objectives driving a project. Practical discussion of:
Problem Statement
Critical Success Factors and Key Performance Indicators
Balanced Business Scorecard
The "What": Concept Level Requirement Scope
Overview of an approach to define the initial high level requirements scope:
Roles & Goals
Business Use Case Diagram
Dinner Buffet around 18h00
Generating Solution Options
A discussion of the range of possible solution approaches that are generally available.
Recap of the core course themes and discussion of how a one-page Project Concept Summary can be used to convey information about a potential project idea.
20.45h
Reflection, Final Q & A
21.00h
End of this Workshop
Speakers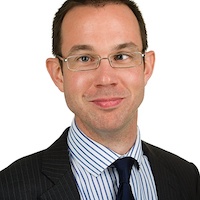 Adrian Reed is a true advocate of the analysis profession. In his day job, he acts as Principal Consultant and Director at Blackmetric Business Solutions where he provides Business Analysis consultancy and training solutions to a range of clients in varying industries. Adrian is a Past President of the UK chapter of the IIBA and he speaks internationally on topics relating to Business Analysis and business change.
Adrian is author of the 2016 book, "Be a Great Problem Solver Now!", and the 2018 book "Business Analyst" due to be released later this year. You can read his blog at http://www.adrianreed.co.uk. Follow him on Twitter @UKAdrianReed.
Questions about this ? Interested but you can't attend ? Send us an email !