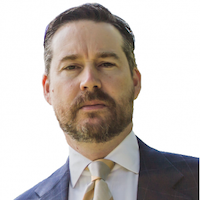 Putting Machine Learning to Work
---

12 June 2019 (9.30-17.30h)
Location:
Parker Hotel
(Diegem)
Presented
in English
by
Keith McCormick
Price:
720 EUR
(excl. 21% VAT)
Register Now »
AGENDA »
SPEAKERS » This event is history, please check out the NEXT SESSION
Check out our related open workshops:
Check out our related in-house workshops:
Full Programme:
8.30h - 9.30h
Registration, coffee/tea and croissants
9h30h
Introduction to this course, the speaker and the participants
1. Model Development Introduction
Current Trends in AI, Machine Learning and Predictive Analytics
Algorithms in the News: Deep Learning
The Modeling Software Landscape
The Rise of R and Python: The Impact on Modeling and Deployment
Do I Need to Know About Statistics to Build Predictive Models?
2. Strategic and Tactical Considerations in Binary Classification
What's is an Algorithm?
Is a "Black Box" Algorithm an Option for Me?
Issues Unique to Classification Problems

Why Classification Projects are So Common
Why are there so many Algorithms?
14h00
3. The Tasks of the Model Phase
Model Assessment

Evaluate Model Results: Check Plausibility and Reliability
Model Accuracy and Stability

Why Accuracy and Stability are Not Enough
What to Look for in Model Performance
What are Potential Deployment Challenges for Each Candidate Model?
4. What is Unsupervised Learning?
Clustering
Why most organisations utilize unsupervised methods poorly:

Case Study 1: Finding a new opportunity
Case Studies 2, 3, and 4: How do supervised and unsupervised work together

Data Preparation for Unsupervised

The importance of standardization
Running an analysis directly on transactional data

Unsupervised Algorithms:

Hierarchical Clustering
K-means
Self-Organizing Maps
K Nearest Neighbors
5. Wrap-up and Next Steps
Supplementary Materials and Resources
Conferences and Communities
Get Started on a Project!
This course is a pre-conference workshop of the BI & Data Analytics Summit, a large conference in Belgium with 2 keynote speakers, 12 case-based presentations, and over 100 participants.
SPEAKERS »
REGISTER »
Questions about this ? Interested but you can't attend ? Send us an email !