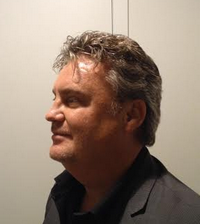 Business Analyse Technieken (Workshop)
---
Welke technieken, diagramma's en aanpakken moet u zeker kennen als succesvolle business analyst ?
3 March 2015 (14-21u)
Locatie:
Golden Tulip Brussels Airport
(Diegem)
Gepresenteerd
in het Nederlands
door
Christian Gijsels
Prijs:
690 EUR
(excl. 21% BTW) This event is history, please check out the NEXT SESSION
Check out these related open workshops:
Check out our related in-house workshops:
Leerdoelen
Waarom deze workshop ?
Een goede business analist moet de volgende competenties bezitten: hij of zij moet in staat zijn om de noden van de stakeholder te begrijpen door te communiceren, de juiste vereisten te onderzoeken en valideren, alsook deze uniform neer te schrijven.
Business analisten worden tegenwoordig betrokken bij alle niveau's van het bedrijfsbeheer:
Op het strategisch niveau (het richten van de organisatie) kan de business analyst meedenken bij het uitstippelen van de koers, richting en strategie van het bedrijf, alsook over haar plaats in de markt en de behoeften die het bedrijf wil invullen.
Op het tactisch niveau (het inrichten van de organisatie) realiseert de business analyst deze doelstellingen via het in kaart brengen, modelleren en het verbeteren van bedrijfsprocessen
Op het operationele, uitvoerende niveau zijn business analysten essentieel voor het vertalen van business requirements in geautomatiseerde oplossingen, die dan worden ter beschikking gesteld aan eenieder die betrokken is bij de uitvoering van de bedrijfsprocessen.
Voor elk niveau zijn er een aantal technieken die u als business analyst zeker moet kennen om uw job succesvol uit te voeren.
In deze workshop willen we de belangrijkste technieken alsook enkele minder bekende technieken bespreken en inoefenen, waardoor u een betere business analyst wordt. Deze technieken bieden een pragmatische oplossing voor o.a. scoping, stakeholder management, het bepalen van de behoeften van een interne of externe klant (requirements analyse), het modelleren van bedrijfsprocessen met DFD en BPMN diagrammen, en het communiceren over bedrijfsprocessen, problemen en oplossingen via mindmaps en brown paper sessies. Bovendien past u deze technieken toe in een case study die een rode draad vormt doorheen de workshop, en die aldus op verschillende niveau's wordt uitgewerkt en verfijnd.
Uw docent en begeleider bij deze workshop, Christian Gijsels, heeft een zeer ruime ervaring met business analyse, requirements management en het modelleren van bedrijfsprocessen, en is dagelijks met business analyse bezig.
Wat leert u uit deze workshop ?
Tijdens deze workshop:
Leert u een aantal technieken pragmatisch toepassen, waardoor u een betere business analyst wordt
Oefent u allerlei zaken zoals brown paper sessies, mindmapping, SWOT/Cause-and-effect/SIPOC/Turtle diagramma's, DFD en BPMN
Beschikt u over een meer uitgebreide toolbox om business analyses te doen
Begrijpt u beter hoe u een succesvolle behoeftenanalyse kan uitvoeren
Ontdekt u allerlei bruikbare aanpakken om business processen in kaart te brengen en te verbeteren
Voor wie is deze workshop bestemd ?
Deze workshop richt zich op iedereen die een goede business analyse belangrijk vindt, en die op een pragmatische wijze wil bijleren over de belangrijkste business analyse taken en technieken:
Business & systeemanalysten
Makers van proces en business modellen / analysten in BPM projectgroepen
Project Managers / leiders en Programma Managers
Enterprise architecten
Business Process eigenaars
Project sponsors
Volledig Programma
13.30u - 14.00u
Registratie, koffie/thee en croissants
14.00u (DAG 1)
Inleiding en Positionering
Een helicopterblik op bedrijfsbeheer: richten, inrichten en verrichten. Van strategie, missie en visie over gestructureerde bedrijfsprocessen naar geautomatiseerde oplossingen.
Het 3D Enterprise Blueprinting Model
Wat is business analyse en waaruit bestaat dit ?
Van business analyse naar business case
Het belang van een goede Requirements Analyse
Welke rol spelen procesmodellering (BPM) en de notatiestandaard BPMN ?
Positionering van Functionele Analyse
Wanneer UML ?
De verschillende soorten Use Cases
Wat is een brown paper sessie ?
Hoe verloopt zo'n sessie in de praktijk ?
Tips en advies voor een succesvolle brown paper sessie
Software-ondersteuning
Case study, demo & oefeningen
Welke alternatieven bestaan er voor een brown paper sessie ?
Inleiding tot Mindmapping
Algemeen overzicht en geschiedenis
Hoe maak je een Mind Map: normal mode, review mode en brainstorm mode
Tips en ideeën
Voordelen van mindmaps
Software-ondersteuning
Case study, demo & oefeningen
SWOT Analyse van een Project
Waarom is het project noodzakelijk ? Wanneer wordt een business case gemaakt ?
SWOT analyse van een projectvoorstel.
Hoe lost dit de problemen op of maakt dit de opportuniteiten waar ?
Wat is/zijn de aanbevolen oplossing(en) ?
Hoe komt de oplossing tegemoet aan de problemen of opportuniteiten (voordelen) ?
Wat zal er gebeuren als de inspanning niet wordt ondernomen (doe-niets scenario) ?
Welke resources zullen er nodig zijn om de oplossing te bieden en de voordelen te realiseren ?
De Go/No Go goedkeuring - hebben we een duidelijk gedefinieerde, goedgekeurde business case ?
Wat is een Cause-and-Effect diagram (ook bekend als visgraat-, Ishikawa- of fishbone-diagram)
Hoe verloopt de methode ?
De grote voordelen van deze diagramma's
Een stappenplan voor het opstellen van een Cause-and-Effect Diagram
Case study, demo & oefeningen
Wat is een SIPOC diagram, een visueel end-to-end overzicht van Suppliers, Inputs, Processen, Outputs en Customers
Hoe verloopt deze methode ?
De grote voordelen van een SIPOC diagramma
Een stappenplan voor het opstellen van een SIPOC Diagram
Case study, demo & oefeningen
Wat is een Turtle diagram, een visueel input/output-gedreven diagram voor processen
Hoe verloopt deze methode ?
De grote voordelen van Turtle diagramma's
Een stappenplan voor het opstellen van een Turtle Diagram
Case study, demo & oefeningen
Een Overzicht van Goals, Scope en Stakeholders via RASCI
Product vs. Project
Overzicht Goals - Scope - Stakeholders
De RASCI methode
Types van stakeholders
Case study & oefeningen
Procesmodellen Noteren in BPMN
Modelleren om de huidige businesssituatie (AS-IS) te begrijpen
Theory of Constraints
Gap Analyse
Het identificeren van procesverbeteringen (BPI, business process improvement) en het toekomstige verbeterde procesmodel (TO-BE)
Van AS-IS naar TO-BE
Positionering van BPMN
Business Architectuur
Business analysis versus Functionele analyse
Principes
Niveau's: beschrijvende, analytische en uitvoerbare modellering
BPMN Notaties

Modelleren van actors en data-objecten
Modelleren van activities en events in het business proces

BPMN Stijlen
Software tools
Case study, demo & oefeningen
Datastromen Modelleren in Data Flow Diagramma's
Wat is een DFD ?
Positionering van DFD
Structured Systems Analysis and Design Methodology (SSADM)
Principes
Niveaus

Het context diagramma
Level 0 (top-level) Diagram
Level 1 Diagram

DFD Notaties
DFD Stijlen
Software-ondersteuning
Case study, demo & oefeningen
21.00u
Einde van deze Workshop
Sprekers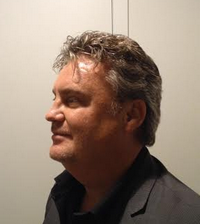 Christian Gijsels (47 jaar), momenteel werkzaam binnen de Cronos Holding, is verantwoordelijk voor de Consulting Groep The Business Analysts, een groep van een 55-tal business analysten, functionele analysten en project managers. Voorheen was Christian Gijsels e-Business Manager bij KPMG. Christian Gijsels is lid van BPM Institute en is in actief contact met Bruce Silver, de grondlegger van BPMN.
Christian Gijsels was één van de stichters van Evisor (later verkocht aan PwC) en was daar verantwoordelijk voor Consulting. Voor en na de integratie van Cimad Consulting en IBM Professional Services was hij Practice Leader van de Network Consulting en Security Groep.
Christian behaalde zijn Master in Computer Technology aan het LUC, en is tevens Certified Advanced Consulting Skills (KPMG Verona), Certified PDN (Consulting Problem Solving), Certified Teacher bij IBM Belgium, en Internal Auditor Quality System ISO 9001:2000 (SGS Belgium), Certified Scrum Master/CSM at Scrum Alliance, en Certified BPMN at BPMInstitute.org New York (Bruce Silver), KMO Challenge, at Vlerick Leuven Gent - Management School.
U kan Christian natuurlijk ook vinden op LinkedIn en op Twitter.
Questions about this ? Interested but you can't attend ? Send us an email !