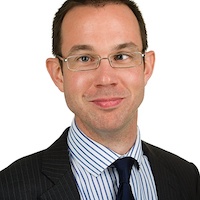 BA and Beyond - Belgian Business Analysis Conference
---
Register Now »
AGENDA »
SPEAKERS » This event is history, please check out the NEXT SESSION
Check out our related open workshops:
Check out our related in-house workshops:
Full Programme:
08.30h - 09.15h
Registration, Coffee/Tea and Networking
09:15h - 09:30h
Welcome & Intro (Stefan Bossuwé, IIBA Brussels Chapter President)
09:30h - 10:15h
Opening Keynote (Keynote speaker 1)
10:15h - 10:30h
Coffee break
10:30h - 12:00h
Parallel Practitioner Sessions (2 sessions x 2 rooms)
12:00h - 13:30h
Lunch & Exhibits
13:30h - 15:00h
Parallel Practitioner Sessions (2 sessions x 2 rooms)
15:00h - 15:30h
Coffee break
15:30h - 16:30h
Closing Keynote: And then the Magic Happens: What BAs can Learn from the World of Magic (Adrian Reed, Principal Consultant of Blackmetric)
16:30h - 16:45h
Conference Ending (Patrick Van Renterghem of IT Works and Filip Hendrickx of altershape)
Check out ba-beyond.eu !
We have received some great speaking proposals for our upcoming BA ∧ Beyond Conference.
A quick overview:
Modelling and visual facilitation, agile & business analysis, stakeholder engagement, better decision making, setting up a BA practice, #GDPR, artificial intelligence, data, low code.
Cases from small (about 10 employees) to large (100s of employees) international organisations in different domains, both from Belgian and from international speakers.
We're now starting the process of setting up a diverse programme. Stay tuned via our newsletter to learn about our programme as it gets updated.
17.00h
End of this conference
SPEAKERS »
REGISTER »