Wat is momenteel mogelijk met AI assistants, conversational interfaces en software robots ?
Prijs: 480 EUR (excl. 21% BTW)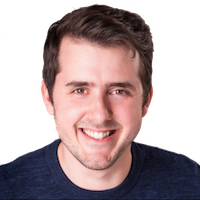 This event is history, please check out the List of Upcoming Seminars
These related seminars and workshops may also be of interest to you:
Volledig Programma:
13.30u - 14.00u
Registratie en Networking met Koffie/Thee en Croissants
14.00u
Introductie: Waarom AI steeds belangrijker wordt (Patrick Van Renterghem, @itworks)
Artificiële intelligentie: you ain't seen nothing yet - the bigger picture
Van mobile-first naar AI-first: bots zijn nieuwe apps
Chatbots en conversational interfaces
De links tussen AI, chatbots en Robotic Process Automation (RPA)
Pain in the Bot: de key succesfactoren en valkuilen van AI, bots en RPA
14.30u
Wat is AI ? (Deevid De Meyer, Craftworkz)
AI basics
AI tools, technologie en ontwikkelingsomgevingen
AI toepassingen
AI succesfactoren
15.30u
Koffie/Thee Break en Networking
15.45u
Chatbots: een Praktisch Overzicht (Sam Hendrickx, Craftworkz)
Hierin introduceren we de basisconcepten van chatbots en conversationele interfaces. We bekijken enkele interessante voorbeelden in diverse domeinen, en bespreken hoe grote spelers zoals Microsoft, IBM en Google developers helpen om de nieuwe generatie chatbots te bouwen. Tevens bespreken we use cases en typische toepassingen voor chatbots.
Tenslotte tonen we een live demo waarin we een conversational agent bouwen met IBM Watson Assistant of Craftworkz' eigen Oswald bot framework. Zo zal u beter begrijpen hoe deze werken en hoe u ze kan gebruiken in uw business.
16.45u
Chatbots Case Study: Doccle (Jonas Haerens, Team Leader Customer Interaction Agency (CIA) bij Doccle)
17.30u
De Toekomst van AI, Chatbots, Conversational Interfaces en RPA
Onze sprekers kijken naar de toekomst van conversational agents, de ontwikkelingsplatformen, en het gebruik ervan in bv voice-based assistants, machine-to-machine communicatie en internet-of-things interacties. Via bots zal de manier waarop administratief werk, routine business processen, IT support processen, workflow processen, remote infrastructure en back-office worden uitgevoerd, enorm veranderen. Momenteel zorgen RPA bots voor betere, snellere en goedkopere procesuitvoering, maar op termijn zullen ze intelligenter worden, en complexe taken in tandem met de mens (cobots) of volledig autonoom uitvoeren. Met AI, (chat)bots en RPA ligt de weg wagenwijd open voor een digital workforce met virtual employees, ook al lijkt dat momenteel misschien verre toekomstmuziek.
18.00u
Discussie + Vragen & Antwoorden
18.30u
Einde van dit seminar
En bekijk wie deze opleiding presenteert ...
Vragen hierover ? Geïnteresseerd maar u kan niet deelnemen ? Stuur ons een email.